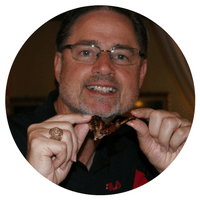 Before I travel to a place I'm going to write about, I always research nice places to stay, cool attractions to visit, the unique history of the area, and—of course—where I'd like to eat. 
I've written and published dozens of articles since becoming a travel writer and almost every one of them mentions at least one restaurant or two. What can I say? I love food!
But it's not just me who loves to read about great places to eat.  Editors and readers of their publications love these details, too.  So, it's best to include them and incorporate them into your pre-trip research.
Here are three types of food articles I always look for—experiences you should seek out, too, even if you're only writing locally about your hometown….
Hidden gems
Many of the best articles about food are those that find a special "hidden gem" easily overlooked by tourists. 
These places are usually off the beaten path, new, or they cater to locals and don't look much for outside publicity. 
The best way to find them is in conversations with locals.  And sometimes TripAdvisor forums are a good resource, too.
One of my favorite "hidden gems" was in Pizzicaroli in Rome. Away from the busy thoroughfares, on a narrow street several blocks from Piazza Navona, this cozy, friendly restaurant served a wonderful meat and cheese platter. 
I met the owner, Stephano, and he graciously walked me through each of the delicious items on the platter, from the roasted pork to the mortadella to the flower cheese. He knew he was in a less-traveled corner of Rome and was happy to be a gracious host in return for some publicity and exposure to his wonderful little restaurant.
Behind-the-curtain opportunities
Who doesn't want to know what's really happening in the kitchen? I find I really enjoy restaurants that open their kitchen to me in addition to the main dining room.  And maybe it's just a hunch, but I feel like my stories from these experiences are more saleable, too.
Cooking classes are a great way to get behind the scenes, and they're gaining in popularity among restaurants all over the world, too.  
They can give your readers a great behind-the-scenes view with excellent photo opportunities to accompany your story. So, check to see if there are any classes offered in the destinations you're visiting… or even if there are any near your home that could use the publicity.
For an article about Le Logge del Vignola Ristorante in Montepulciano, my wife and I got to make osso bucco, cheese soufflés, homemade pasta, and tiramisu. We had a great time, and we learned so much by spending the morning in the kitchen side by side with the staff. 
I was able to give readers some insight into the inner operations of the restaurant, including some great photos of food and the staff, too.
Restaurants with music
There is nothing like enjoying a delicious meal while listening to talented musicians. So check out what live music restaurants in the area you're visiting have scheduled. Gigs will probably be posted on the restaurants' web or Facebook pages.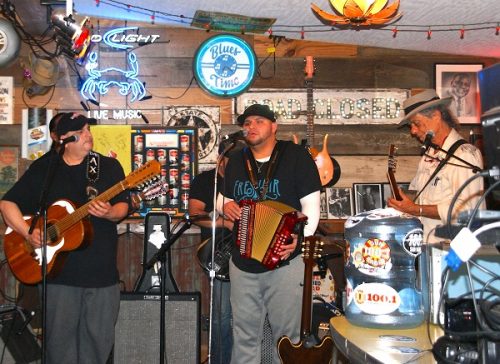 Recently, at the Hilltop Café near Fredericksburg in the Texas Hill Country, we thoroughly enjoyed our meal. But what made our visit most memorable was the music. Grammy Award winners Johnny Nicholas (Asleep at the Wheel) and Max Baca (Texmaniacs) shared the stage and blew us away with their soulful rendition of the blues. That made for a great dinner and a wonderful story.
So find a hidden gem, take a peek behind the curtain, or look for something with a great little band. Readers who like to travel are waiting for your stories.