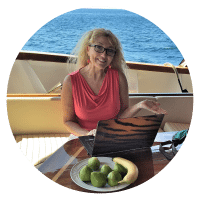 "What's the secret to your success?"
I hear that a lot… from colleagues, friends, and even strangers. The travel writer's life is dreamy. It's the job everyone would do, if they could.
But can anyone become a travel writer? The answer is…yes. 
For me, it started with an epiphany. My passion was travel – especially international adventure travel. But because of the cost and time, I could only travel during my two weeks' vacation. So I decided to find a way to have someone else foot the bill. 
As a lobbyist, I'd been published writing about government regulations. Surely if I could get published writing about something so dry, I could get published writing about something people actually want to read!
But I didn't know where to start. I did some online research and came across Great Escape Publishing and was especially interested in their workshop that was coming up at the time in Chicago. I knew I had to go and give this a try or forever wonder whether I could have made it as a travel writer.
So, over one weekend in July 2011, I sat in that classroom, frozen in place, eyes glued to each speaker. I was so excited, I could hardly breathe. These were the tools I needed, and failure was not an option. 
Here are just a few tricks I learned:
How to write a saleable article
What to write (and not write) when you pitch a story to an editor
How and where to get your first bylines
How to land perks and press trips
How to find magazines that want your stories
How to get assignment letters
The first article I wrote was accepted by International Living Magazine while I was still at the workshop!
When I returned home, I stayed focused. It's easy to slip back into old habits, but I knew that would not propel me into the life of a travel writer. I kept writing. I kept querying. I kept learning. And I kept getting published, one article after another. 
One really important thing I learned at the GEP workshop is how to become an editor's best friend. I do that by always delivering before the deadline, making sure my stories are spell-checked and grammatically correct, adhering to their writers' guidelines, and cheerfully making any edits they ask for. 
Since attending the workshop, I've had around 150 bylines in 40 different publications. I have an award-winning travel blog. I've published a book. I even quit my day job to be a full-time travel writer.
My travel writing colleagues call me the "Queen of Press Trips." I've gotten paid to travel to exotic places that before I'd only dreamed about, like Bora Bora, Tahiti, Bali, Thailand, Australia, China and Japan, just to name a few. I've traveled throughout Europe, taking in the iconic sights, colorful culture, and delicious food. 
I've had opportunities to indulge my quest for adventure, like swimming next to whale sharks in Mexico, diving in the Great Barrier Reef, skydiving over Hawaii, hang gliding in Kitty Hawk, dog sledding, and race-car driving. 
And there are other bonuses, too. In 2011, I was living in the cold tundra of New Hampshire. It's a pretty state, but I abhor cold, snow, sleet, and ice. Because now I can work from anywhere, I sold my house, packed up, and moved to sunny South Carolina, and I couldn't be happier.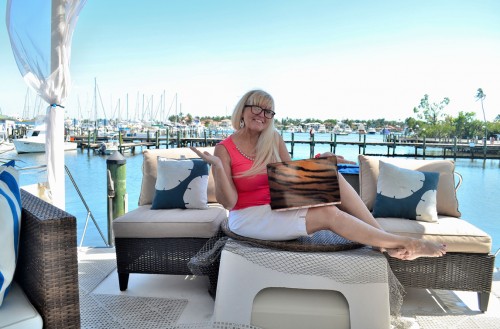 I used to spend just 4% of my year traveling (the two weeks I got off for vacation). But last year I
traveled almost 70% of the year – so much free travel that I've had to start declining press trip invitations to keep up with my writing! 
Let me share one last secret with you. I never stop learning, not even now. It's a changing industry, with new emerging destinations, new technologies to master, new ways to hone my skills. 
My life is forever changed. I'm deliriously happy. Setting foot into that workshop was the first step on the path to my dream job. And I've never once looked back.