As I sat in the seats of the 2015 Ultimate Travel Writer's Workshop in Denver, I had doubts of my success. That little voice of "You can't be a travel writer because you have no training" kept rearing its ugly little head. 
The article queries I'd sent out over the preceding nine months had mostly fallen off a cliff never to be heard of again. Who was I to think travel writing was in my future? 
College was not part of my past. I hadn't even made it through the eleventh grade before dropping out. Writing was not a skill I learned along the way. Drugs and alcohol were much more attractive than high school and set the stage for fifteen years of hard-core drug abuse that ended only after I had two back-to-back near death experiences from cocaine overdoses. 
Although I had managed to walk away from drugs and alcohol in 1985, and built a new life, I lacked any significant schooling or training to be a travel writer. Real estate investing had been good to me for many years until the 2008 crash wiped out much of my gains — about $600,000 of my investments. 
I was looking for something that would provide the travel life I had grown accustomed to as an investor. With the real estate crash, I lost confidence in my abilities to start a new career. However the enticements that kept showing up in my email hooked me into believing the workshop was the answer to my dreams. If only I could silence that little voice of doubt.
Within the first day in Denver the speakers were helping me gain confidence that any of us in the seats could do this. On the third day when we attended breakout groups going over our first story with a real editor, I was feeling confident about my chances. 
When the success panel told their stories of getting 40 or more articles published in their first year, I knew I could do this and left Denver with the goal of 45 published articles over the course of the next year.
The first couple of months I concentrated on building up a database of editors and publications for submitting my articles. I only sent a few queries per week until I got fully up to speed on what we were taught in Denver.
Once I had three published articles on my resume, I queried a boutique cottage property in New Zealand and was amazed they agreed to comp me two nights in a vineyard cottage. Six months after the workshop, I had over 20 published articles and had received comped hotel stays in Las Vegas, Aspen, and Denver totaling more than $3,000 in travel funds.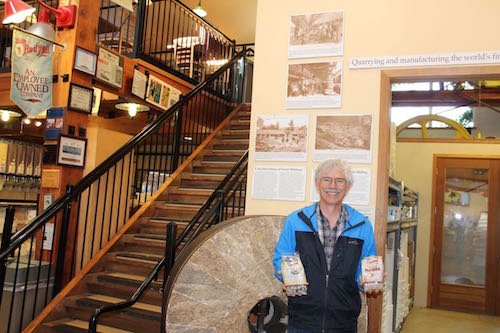 Eight months after the workshop, I hit 45 published articles — in twelve websites and magazines — including a by-line in Alaska Magazine that I'm very proud of. 
I was getting more answers and jobs from my queries. My ability to get comped attractions, food, and lodging was growing along with the number of paid published stories. 
That little voice is just a distant memory, now. As I write this, I've just booked a trip to Japan and am confident much of it will be comped. I'll sell several stories from the trip and any expenses will be a tax write-off. 
No more need to dream of being a travel writer. I am one and have the resume to prove it.