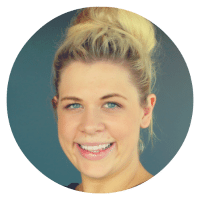 Over the past five years, I've made a living out of my laptop with my travel-writing career. 
My degree in journalism was the kick-starter for a career with words, but I always had a desire to see the world beyond the news desk. 
Not only did I think travel-writing gigs would be hard to get, I assumed one would need to be in financially privileged circumstances to make it happen. 
Don't be fooled—by no means do you need a degree (or a stash full of cash) to boost yourself into the wonderful world of travel blogging. 
When I studied communications at university, travel writing (and freelance writing in general) was widely discouraged. We were encouraged to chase careers in front of local news cameras, and if we couldn't break into the news industry, the next best thing would be a desk job in public relations or communications for a corporate company. But if you (like me) are drawn to the glamor of travel, opportunities are closer than you think. 
In my third year of freelance writing, I was surprised to find my most consistent travel writing jobs were those where I was tasked with writing stories on my own area for a national online platform. I lived in a tropical tourist hotspot (Australia's Sunshine Coast) with a never-ending list of places to see, restaurants to try, and things to do. 
Best of all, I already knew about most of them. I could write about places I had physically been to, food I'd recently eaten, and review and recommend activities I'd genuinely enjoyed. Suffice to say, the words flowed easier than ever before. 
Start your travel-writing career as the local expert and it could take you farther than you thought possible…
Start with national travel publications that have a local focus 
You'd be surprised just how many publishers make money out of recommending "best kept secret" travel destinations… and you might just live in one of them. 
Next time you're on a domestic flight, check the seat pocket for the airline's in-flight reading selection, and note the editorial contact details. Many airlines now publish magazines and online blogs with in-depth content and recommendations for their destinations. 
You'll also be able to find a ton of independent online blogs and platforms (including those run by travel agencies), as well as national newspaper agencies on the lookout for fresh, local content. 
Save time on research and write what you know
Writing from the heart will save you valuable Googling time and build your credibility as a writer. Suggest stories based on your local knowledge—for example, an article on 'Six secluded places to go for a romantic picnic.' Your local point of difference will work wonders when you're approaching a new publisher with a cold pitch. 
Use your community status to your advantage
If you've spotted a new pizzeria you'd love to try and review, contact the manager and politely explain you're a local writer researching for a national publication and would love the opportunity to include some content around the restaurant. 
I've had lots of success in approaching small, local businesses who are more than willing to be interviewed (as well as provide a sample meal) in exchange for a bit of free advertising. 
Never underestimate the value of your local status. Your connections, knowledge of the environment, and ability to tantalize the reader with real recommendations and imagery might be the ticket to your first travel-writing gig. Besides, there's nothing wrong with becoming a local hero!