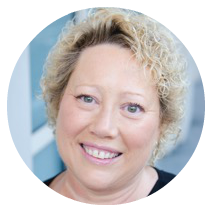 In 2016 I attended the Ultimate Travel Writer's Workshop in New Orleans. 
As I sat in the workshop and listened to the speakers, it was as if a light-bulb suddenly came on. I knew how to write, and I knew how to craft a pitch. It was the marketing part of travel writing that was the missing piece.
Furiously jotting down notes as the speakers shared their stories helped to fuel my ideas. Like the faucet that continually drips, the places of where to market or pitch my stories would not shut off.
On the plane ride back to Florida, I had my iPad out and was designing a spreadsheet to capture all the potential ideas I had for marketing my stories. Pitch a story to only one publication? No! Pitch to multiple publications. 
With my newfound confidence, following the Ultimate Travel Writer's Workshop, I approached Sandals, the all-inclusive resort chain. I explained that my husband and I had booked and paid for our vacation at Sandals Barbados and that I was a travel writer. 
I stated what I was interested in seeing while on their property. I explained that I had two publications that were interested in an article on Sandals and one on Barbados—assignments I lined up ahead of time the way I learned at the workshop. I offered to do a social media campaign during my stay, too.
My contact asked for my social stats, the reach of my publications and my blog site stats. Once these were reviewed, Sandals agreed to my requests. I never asked for a comp stay.
During our stay I posted on social media, using the appropriate hashtags, and always with a picture. At the end of our stay, I rebooked another stay for April 2017, for the lowest room category.
I sent a thank you note to my contact once I returned home, along with the stats of the social campaign. At the very end of the email, I shared that we liked Barbados so much, that we had rebooked our stay for April 2017.
Preparing for our second trip, I again followed up with a short, chatty note, letting my contact know how excited we were to be going back to Sandals Barbados, and while there I'd do a social campaign. End of story, I thought.
The response I got blew me away! The corporate office wanted us to go to Negril, Jamaica, and do the same thing we had done in Barbados. Only this time, Sandals had bumped us up to the highest room category—a butler-level, two-story loft suite, on the beach. They included some other very nice perks as well. 
All this because our relationship started with trust.  I said I would deliver and I did.  I didn't ask for freebies first.
I approached it not by thinking I was marketing a story. Instead, I was building a relationship while selling me—Betsi Hill, freelance writer and travel blogger.
Networking is marketing, and for me, it's a critical component of travel-writing and blogging success. My networking is not just face-to-face. I do it through email, social media, and in person. And, at its core, network marketing is all about creating relationships.
I make sure to maintain those relationships after a trip has ended. Whenever I go on any media trip, press trip or individual FAM trip, I always send hand-written thank you notes to anyone who has helped or gifted us with anything.
I am currently planning trips out into 2018. These trips have come as a result of attending media events, conferences, and engaging with tourism and hospitality professionals online. I have confirmed trips in Florida, Alabama, and Virginia for the remainder of 2017. 
These trips didn't come overnight. I've had to overcome my fear of failure. I've had to put myself out there. Travel writing is a journey filled with determination and perseverance. But step by step, with encouragement and empowerment, I'm reaching my dream.