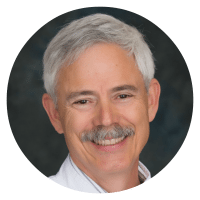 Imagine warm sun-splashed beaches, world-class vineyards in Tuscany, vibrant cities bursting with culture, or snowy slopes just waiting for your skis to glide through the powder. These are examples of days in my travel writer's life.
But it all had to start somewhere…
At the 2015 Ultimate Travel Writer's Workshop in Denver, three eager newbies sat in their seats, wondering how their investment would turn out…
I, Kurt Jacobson, a real estate investor from Baltimore, burned out after the crash of 2008 and was looking for a new career. And, I wanted travel writing to pay for lodging, meals, and attractions in New Zealand, Las Vegas, Japan, and Alaska.
Mary Charlebois, a Northern California writer from the tiny town of Fort Bragg, wanted to take journalism to the next level. She wanted to learn the secrets of pitching editors and getting published.
And finally, Connie Collier Pearson, was a grandmother from Alabama looking to hit the road and write about the Southern states in style. We all shared the same table.
Over three intense days of instruction, all of us learned how to pitch story ideas to editors, and how to query visitor bureaus for FAM trips (Familiarization trips, which are basically free press trips).
We learned to write clear, concise travel articles by following a template and how to take great photos to accompany our travel stories.
All three of us received the same education… and yet each of us used it differently.
I'm happy to say that just a few weeks out of that Denver event, I landed a two-night stay in a boutique wine country cottage in the Wairarapa region of New Zealand's North Island.
Then, in the winter of 2016, I had two trips to Las Vegas that featured comped lodging, a helicopter tour of the Grand Canyon, and other free activities.
Also in 2016, I bagged stays at three Colorado hotels. Two of them were expensive ski-in/ski-out Aspen favorites!
Mary, on the other hand, set out to show the world the highlights of the Mendocino Coast, closer to her home. She later leveraged her local stories into bigger trips across the U.S. and internationally, but she still enjoys writing about places near her hometown.
Connie chose to stay close to her beloved Southern states. Now she's out there having a blast and getting travel freebies while also getting to spend time with her 13 grandkids. (You'll hear more from Mary and Connie later this week.)
Mary, Connie, and I are three examples of how you can design your own travel writer's life to suit your goals and interests. We're all very different people, with different goals, and yet we all made it work.
Now it's your turn to pick a table.