When I started my travel writing journey, I envisioned comped hotel stays, free attractions, and free wine tasting.
All of those perks and more have come to pass. But it wasn't until my third year as a travel writer that I ventured into the realm of free concerts.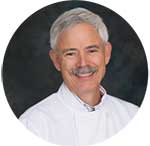 My love of live music goes way back to Denver's Red Rocks Park.
There's nothing like seeing your favorite musicians at an outdoor concert in the summer.
In the winter of 2018, I got the idea to pitch the Telluride Bluegrass Festival to write a story about their eco-friendly four-day concert.
My editor at Mother Earth News had already approved my pitch for a feature post, and I just knew the bluegrass festival PR staff would be interested.
When I heard back from the bluegrass festival operator, Planet Bluegrass, I not only received free festival passes (worth over $400 each) for my wife and me but they gave us VIP passes!
With these special passes, we were allowed in the pit, just five feet away from the stage. We saw greats like Emmy Lou Harris, the Nitty Gritty Dirt Band, Sam Bush, and more fabulous performers up close. I was able to take hundreds of photos of the festival, patrons, mountains, and musicians for use in my articles.
To top it off, Gonomad.com and Trip101.com provided Letters of Assignment (LOA) to write a destination article about Telluride and a hotel feature article.
These LOAs opened doors for a free jeep tour up breathtaking Imogene Pass, a comped night at the Hotel Telluride, and reduced rate lodging for the last two nights at Mountain Lodge.
It was one of the best trips of my four years as a travel writer and I published four stories from the experience.
The next summer I thought, why not try to get free concert tickets again? Not far from my home is Wolf Trap Center for the Performing Arts.
I researched some of my usual publications to see which ones might want a story on America's only national park for the performing arts.
I noticed GoNomad.com had never covered this American treasure and queried the editor.
I found out who covered PR for the park and began the back and forth process of securing LOAs.
Once I had the go-ahead from GoNomad.com, I was able to get two free tickets to see a cover band perform Pink Floyd's "The Wall" album. The PR rep was also able to get us dinner at Ovations restaurant (a José Andrés eatery), and a personal tour by a park ranger.
After our tour, we had a lovely dinner overlooking the park and creek before taking our premium seats.
The concert was a blast and was made even more special due to the generosity of the PR firm and Wolf Trap. These types of experiences are available to you, if you only have the confidence to approach venues and suggest them.
When lining up these kinds of experiences, don't limit your search for just live music; consider Shakespeare festivals, opera, and other live performances.
Try and get assignments from at least two publishers; that will help you secure accommodations, dining, attractions, and the music venue. If you have two or more LOAs, your chances of getting comped tickets to a show increase dramatically.
Now that I've planted the seed, look around your home state or further afield and see what type of outdoor or indoor performing arts venues might want you to write about them when they begin hosting events again.
I believe you'll end up attending more than one free show soon, now that you know how to approach PR reps, venues, and local visitor bureaus.
It certainly enhances the experience of a live show when you received free tickets due to your travel writer status.