Raise your hand if you're a travel writer plagued by an uncomfortable mix of stubborn pride and imposter syndrome.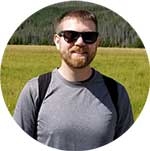 As I ventured into the travel writing realm, I felt deceptive calling myself a "travel writer." I was a traveler and I was a writer, but with no published pieces to my name I deemed myself unworthy of the title.
And the only feeling worse than being rejected? Having to ask for help.
My wife's friend lives the life many aspiring travel writers dream of. Her credits include National Geographic, Conde Nast Traveler, and Travel + Leisure; her adventures range from safaris in Africa to luxury yacht cruises through the Galapagos.
Even with an "in" and heavy encouragement to give her a call, I hesitated to reach out; I refused to drop a line until I had at least a handful of published pieces under my belt. When I finally contacted her, I only asked for advice and never even hinted that I would appreciate an introduction to one of her many commissioning editors.
As the months ticked by, I nabbed a few more bylines through cold queries. My pieces were purchased, and the credits gave me confidence. I laced up my hiking shoes and readied my backpack for adventures through the Caribbean, South America, the Baltics, and the Yukon.
Then the pandemic happened.
I was now a travel writer who couldn't travel. Travel publications shuttered completed and others laid off the editors who were ready to commission me for work. These new challenges felt like I was starting at square one again, and as I submerged deeper into uncertainty, I played my last card.
I swallowed my pride and asked for help.
Michelle had commissioned five stories from me for TravelAge West, but I assumed our working relationship ended when she was laid-off at the start of the pandemic. We followed each other on Instagram but rarely ever spoke beyond a double-tapped photo. One of her stories in the summer caught my eye: she had contributed two articles to Business Insider.
My reluctance to phone in a favor had retreated over the prior months. At this point in the pandemic, I was exploring every avenue available to boost my portfolio. Michelle and I were hardly coworkers, let alone friends; maybe that's why I was so comfortable asking for help out of the blue. The worst she could do was ignore me, a response I'd grown accustomed to while cold pitching editors.
"Would you mind introducing me to your editor? I have a pitch in mind."
Fewer than 20 words built a bridge that got me published in Business Insider. They immediately commissioned me for two stories, assigned seven more for a priority feature, and requested four additional pieces. Editors continue to reach out to me with assignments and I continue to pitch ideas as their content needs evolve.
Two years and dozens of credits into this gig, I still find myself suffering through the awkward growing pains between "amateur" and "industry professional." If there's one piece of advice that I could send back in time to myself, it's to be more receptive to seeking out help. I bet I'd be a lot further along in my career if I had.
Networking is an essential skill for travel writers, especially since the post-pandemic publication world will look vastly different. There's no shame in connecting with writers, editors, and publishers with the intent to learn more about opportunities that align with your goals. Having an author page on Business Insider has helped my career immensely, but the contacts I've made along the way are much more valuable.
From giving and receiving advice to spit-balling ideas and trading leads, my travel network has opened my eyes to the two keys for success in this industry: collaboration and sustainability. When the road is your office, other writers and editors can be your virtual colleagues, guides, and support systems.
Don't be fearful—or stubborn—enough to shy away from a helping hand. One introduction can change your whole career. In the same vein, be prepared to lend your own advice and resources to others who are brave enough to ask for assistance. You never know just how quickly a small token of kindness can help set a fellow travel writer on the journey of a lifetime.