I am a tour guide, travel writer and blogger, and photographer. I moved from New York City to Paris in 2005.
When the COVID-19 lockdown commenced in Paris in mid-March, the entire city was shut down with the exception of doctor's offices and essential businesses such as food shops, newsstands, and a handful of other services. Also, the borders were closed, so travel in and out of France was denied.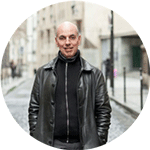 Most of my tour clients are American, so the first effect of the lockdown was on my tour business. I received cancellations of all of my tours already reserved in advance. Plus, the possibility of other tours during my peak season of May to September was dashed.
The lockdown measures included a clause that you could only go outside your house for groceries, exercise (restricted to one hour max), to visit other people who needed assistance, or if you were a professional who had to leave the house for work.
My blog is an insider's guide to Paris, and with the new restrictions about leaving the house, I wasn't able to explore and experience new things to write about. I write blog posts three days a week, so I had to be very creative in finding content. I pulled things from old articles and blogs, presented lists of books about Paris, the top French television series and films available with English subtitles, and did interactive posts with my readers, where they would send their favorite Paris photo or write a short piece about their favorite Paris story and I would post them.
When cases started to decrease in large numbers by the middle of May, the restrictions were slowly lifted, and by the end of June, almost everything was open. However, it was mandatory to wear masks when entering stores and offices, and restaurants had to establish social distancing, along with theaters, museums, and other public venues.
I am in a double high risk category of COVID-19, as I am over 60 years old and have a medical condition, so even after the lockdown restrictions were lifted, I was still being extra cautious. I had to be really local, and find things within walking distance from home, as I was wary of using public transportation. Eventually, I literally and figuratively traveled out of my comfort zone and started taking the metro and even traveling outside the city.
A friend invited me to visit his new home in the Luberon region of Provence in the south of France and stay for a week. He sent photos of the house which had a beautiful garden and an alluring swimming pool, and I immediately made my train reservations. The train was almost full, and everyone wore a mask and kept their movements on the aisles to a minimum.
The Luberon region is extraordinarily beautiful with green mountains, farms, vineyards, ancient villages, and open fields. Every morning we would venture to a village close by for a few hours, where we would either shop at a local market, relax in the town square, or climb the windy, cobblestone pathways, exploring the medieval buildings and homes decorated with ivy and potted plants and flowers in bloom.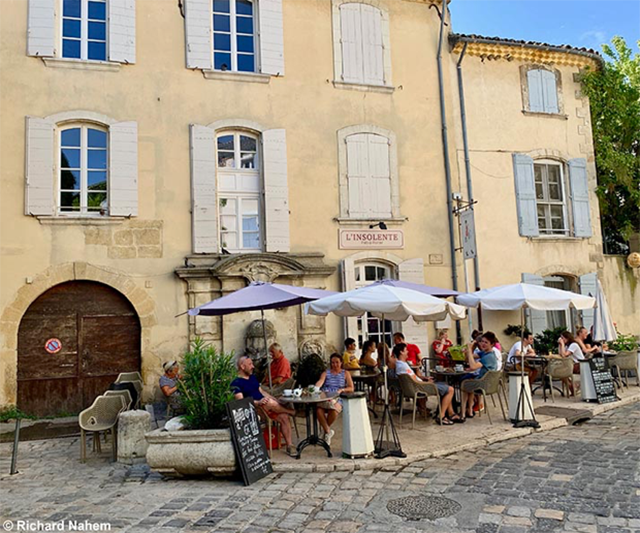 We would return to the house and make lunch with the fresh produce and products we purchased at the market, such as olives, spicy sausage, goat cheese, fresh figs, fragrant melons, and virgin pressed olive oil. After lunch we would relax in the pool and shaded areas outdoors.
I wrote four blog posts about my trip when I returned home, and they were some of my most popular and well-received stories this year. The positive response has encouraged me to explore more destinations in France and even though I have traveled extensively through the country since 2005, there are so many places I have yet to visit. Most of these destinations are reachable by train, and I will take full advantage of reduced fares and less crowds in the off-season starting in the end of September. So far, I have booked a trip to the town of Cognac, where the eponymous liqueur is produced, and La Rochelle, a port city, and Ile de Re, an island similar in landscape to Nantucket.
I encourage other travel writers to stay local, sticking to your roots by either exploring or re-exploring places and experiences close to home.