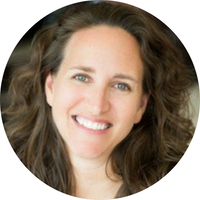 No doubt you've noticed it. It's hard to avoid this "go where the mainstream isn't" trend in travel coverage—and you shouldn't try.
In fact, if you're looking for a smart way to cast an article for an editor today, think about following the untourist trend.
In popular destinations like Venice, Italy, for instance, over-tourism is having decidedly negative effects—on the environment, on historic attractions, on infrastructure, on day-to-day life for the people who live there, and on the quality of the experience for visitors as well.
CNN reports that, according to the head of the Italian Environment Fund, there are 50,000 inhabitants in Venice today (a third of the population in the 18th-century), but the city receives 30 million tourists a year. You can understand why travel publications are beginning to direct their readers to alternative locales.
National Geographic suggested to its readers that they avoid Venice and head to Slovenia instead where, just across the border, "the peaceful, rolling hills of Brda wine country await."
Forbes pointed people to the Roman city of Verona, saying it's "listed alongside Venice as a UNESCO World Heritage site because of its architecture." 
At International Living, where I'm the Executive Editor, we told our readers to consider little-known Comacchio, a "surprising network of uncrowded canals constructed on 13 islands in Emilia-Romagna's Po delta."
Venice is just one outsized example of a well-known destination that makes a good peg for alternative recommendations.
You can apply that structure—that "not there, here instead"—idea to pretty much anywhere and it's something editors are interested in publishing these days.
In greater numbers, travelers are looking for experiences that feel less touristy and more "authentic." Often, too, alternative destinations offer the benefit of being less expensive. It doesn't mean travelers don't want to set foot in places like San Diego or Washington, Paris or Barcelona, but it does mean they're also considering lesser-known alternatives.
If you can recommend some, you'll be in a good position to catch an editor's eye.
And keep in mind that you can apply this idea within a destination, as well.
For instance, consider taking a "where the tourists are not" approach to any place you know well or have spent enough time out of the line of tourists.
Take Chicago. Fodor's recently published a piece titled, "11 Things Not to Do in Chicago." Thrillist has another titled, "Actually Cool Things to Do When Someone Visits Chicago." Kid101 offers up, "Off the Beaten Path Places in Chicago that You Must Visit With Your Family."
Again, the idea is to point readers to places that aren't completely mainstream. If you can do that, you'll put yourself at the front of the line for article sales.