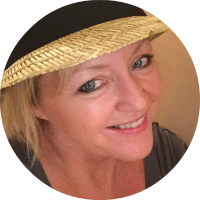 I'll be the first to admit I'm spoiled. But it's not my fault. When you're whisked to the front of long lines, allowed to bypass "no trespassing" signs, and given access to the inaccessible, you're going to be spoiled. You have no choice. These kinds of travel writing privileges happen to me all the time.
While visiting Montreal, my personal guide led me past a long line of eager tourists waiting to get a peek at the spectacular Notre Dame Basilica.
In Heidelberg, Germany, at the Monastery Stift Neuburg, I spent the day walking and talking with Brother Bruno. When he moved a chain to the residential quarters of the monks that was clearly marked "no trespassing" (in German) and said "this doesn't apply to you" my heart skipped a beat.
At the Henry Ford Museum in Detroit, visitors to Greenfield Village wait in a maze of lines for the chance to ride in a Model T. When I walked up with the museum's media manager, I was escorted to the front of the line and seated in the next Model T to arrive. My husband was with me this time and was somewhat embarrassed to be skipping the line. (He's not spoiled… yet.)
Recently at Disney's Hollywood Studios in Orlando, I was led into a gated section of the theme park for the media preview of the newest attraction, Toy Story Land. Actor Tim Allen was on hand for the grand opening remarks, along with a host of dignitaries. Outside the blockades, thousands of people waited in the summer heat for their chance to check out Disney's lasted attraction. Meanwhile, those of us on the inside were given bottles of water and cooling towels to keep us fresh.
Perhaps the most ridiculously spoiling moment came in Amsterdam. Having spent a lovely day exploring the canals, dodging bicycles, and sampling local chocolate, the evening portion of my itinerary was a beer and food pairing at Restaurant Dwars in Amsterdam's Jordaan neighborhood.
Once a working-class neighborhood, Jordaan has been revitalized and is considered an oasis of peace away from the hustle and bustle of the city center. Amid the labyrinth of narrow streets, small canals, courtyards, and art studios, Restaurant Dwars is tucked into a 17th-century building. Entering the restaurant, I was greeted by the chef and his wife. There was no one else in sight.
Welcoming me into the dining room, they explained that the restaurant was closed on Mondays, but they were opening for me—and I would be the only guest. Five courses of deliciousness later, I walked back to my hotel and promptly fell into a food coma.
While it's true that I may be a tad bit spoiled, I'm also very grateful.
The opportunities I've had as a travel writer are enviable, but they are given to me with the expectation that I will deliver travel articles in return. This is how it works.
Restaurants, attractions, and hotels often welcome travel writers and bloggers to help them spread the word about what they have to offer. As a writer, it's important to always be gracious and to deliver articles, blog posts, and social media engagement as promised. But don't forget to enjoy it along the way!
Wishing you success in finding your own line-skipping adventures.