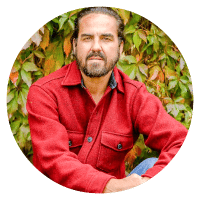 I will arrive to class on time.
I will arrive to class on time.
I will arrive to class on time.
A hundred times. Whew.
As a kid, school and the homework that came along with it were never atop my priority list. Surfing, and girls — they were.
But now that I'm an adult, I find a great value in writing.
Here are 7 ways travel writing has helped my photography and videography career… even though I was never a writer and I never really liked it in school:
Slowing down to truly appreciate our surroundings can be tough in today's world. As a photographer and videographer, the camera is a big help.
But writing allows you to go a little further and creatively share all that our senses can experience; the sights, sounds, feelings, flavors, and aromas.
Added value and fun. When you relax and get into it, the creative aspect of word play can give you a lot of joy, and that translates to readers, too. Creative captions for still images are a fun and challenging way to play with words while improving your editing skills, too.
Communication. Writing has helped me become a better communicator and, ultimately, a better person. I find I have more quality conversations and communication in daily life, which directly affect creative opportunities and client relations.
Social media engagement can be a big part of your creative successes. These are great platforms for practicing creative writing and you may find, as I have, that as your writing improves, the audience grows and engagement increases which leads to more opportunities.
Becoming a better photographer and videographer happens as a direct result of writing and editing written word on a regular basis. Creative writing helps you visualize, come up with story lines, and plan better for photo and video shoots. The benefits are a more efficient, effective, and creative production for clients and our audience.
Freedom to choose where we live is a dream for many of us. When writing became a part of my creative skillset, it immediately offered additional income streams which allowed me more options in choosing a favorite place to live (Costa Rica at the moment).
Some of my early childhood writing assignments deterred me a bit, but now I'm grateful writing is working wonders for my creative path.
It can do the same for you.
It's exciting to add another tool to the bag as it rounds out my creative offerings, financially enables the journey, and provides more opportunities for creative and personal growth.
Dream it. Create it. Live it. Words to live by.