There are a few items that are essential for every emerging travel writer, and had I known about them when I was starting out, it would have made life easier and my progress swifter.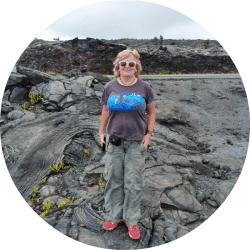 A couple of the things I have listed here are obvious, but there are one or two that are perhaps less so. Ensuring that you set yourself up with the following tools will go a long way toward ensuring your own travel writing success.
A writer's website
Having a website or blog serves as a showcase for the budding travel writer. You can display some of your best pieces, along with a selection of impressive photographs. A biography detailing your travel career is also a great way for clients to get to know you and learn what you are about. It's also a good idea to share information on the services you provide (e.g., articles, reviews, guides, copywriting).  When making a pitch, include a link to your website.
A writer's portfolio
Once you have succeeded in getting a couple of articles published, start a portfolio. Every time you sell an article, add the link to your portfolio. You will then be in a position to provide examples of previously published work to editors. You should also have these links on your website.
A digital camera
A decent camera is indispensable. You'll frequently be asked for photographs to accompany your articles. Even if you don't have oodles of natural ability, it's possible to transform an image with photo-editing tools like Lightroom.
Business cards
You never know whom you will bump into on your travels, so it's worth taking a small stash of business cards with you wherever you wander. You may even procure yourself a free dinner or hotel stay after introducing yourself as a travel writer and producing a business card.
A PayPal account
When the dollars start rolling in, you will need somewhere to put them. Most clients will pay you via PayPal. Bear in mind that it works internationally, so it's often the easiest method for everyone. Creating an account should probably be one of the first things you do!  It wasn't necessarily a must-have a few years ago but today I'd say it's paramount.
A laptop or tablet
This goes without saying, but as an aspiring travel writer, you should think carefully about what type of device to purchase. Make sure you do some research before you make your decision. You (hopefully!) will be schlepping your trusty laptop all over the world, so a major consideration is going to be weight. Storage is also crucial—you'll have no trouble finding portable lightweight hard drives. If you prefer to travel with a tablet, an attachable keyboard is the way to go.
A notebook 
Technology may rule supreme these days, but sometimes you can't beat an old-fashioned notebook. You won't always have access to your computer, but it is usually easy to pull out a jotter and a pen to scribble down the name of that fabulous restaurant you've just eaten at or a handy tip supplied by a local. Sometimes you just want to record an idea that you don't want to forget, and it's faster to simply take a note.