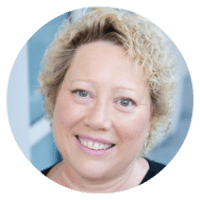 Attending the Ultimate Travel Writer's Workshop in 2014 was the first step to launching my travel-writing career.
As I sat in the workshop, I wasn't sure if this was really the change that I was seeking. Then, over the next three days, I was overflowing with ideas, and I had a roadmap to create the travel writer's life.
I found some initial success in travel writing, but as the months went along, I lost my way. Wanting to get back on the route, and to hone my skills, I attended the workshop again in 2016.
This time, sitting in the audience and listening to the speakers, ideas began to hum in my mind, much like an orchestra that is tuning up before a performance.
As the ideas began to crescendo in pitch, I was bitten by the travel-writing bug. I listened carefully to each speaker, took the advice to heart, and began to implement it even before leaving the workshop.
On the final day, the ideas were coming together just like an orchestra performing its finest work. From attending my initial workshop in 2014 to attending my third workshop in 2017, here are my top five tips for launching a successful travel-writing career:
1. Create a list of potential story ideas from your previous travel adventures.
Whether you travel for fun or business, with your family or solo, in your own backyard or across the globe, each of us has travel tales that we can share with others.

My husband Jim and I have been sailing and boating for 30 years. We have cruised extensively throughout the Chesapeake Bay and down through the Bahamas. For my first bylines, the stories that I pitched to editors were about those travels.
We have expanded our travels through the years, and now I pitch stories about all of the places we've been—local, and across the globe; by boat, plane, train, and car.
2. Curate a list of potential publications to pitch.
This involves researching publications that you believe would be a good fit for your story. Simply go to the local bookstore or do an online search to see what's out there.
3. Read through back issues of the publication(s) you are targeting.
Make sure that they have not covered this same story in the last 12 to 24 months.
Reading through the back issues also gives you a sense of the voice of the publication. It's essential to match your pitch and story to the style or voice of the publication.
To track my potential publications, I created a spreadsheet that includes the name of the publication, the editor (if I can locate the name), the contact information, and the URL of the publication.
4. Craft the pitch.
Use an attention-grabbing, enticing headline that will make the editor want to read more. Your lede, which is the opening paragraph, should summarize your story—and it should be kept brief. Ideally, 200 to 250 words is all that's needed to introduce an average length article.
Pull the editor into the story by using all five senses in your descriptions, if possible.
5. Send it off!

Once you've crafted your pitch, it's time to hit SEND, then rinse and repeat for additional stories.
Using these techniques that I learned at the Ultimate Travel Writer's Workshop has led to more bylines each year, exciting press trips, and has opened an entirely new career for me that I never believed was possible when sitting in my first workshop in San Diego in 2014!
I love the quote by Mark Twain, "Twenty years from now you will be more disappointed by the things that you didn't do than by the ones you did do, so throw off the bowlines, sail away from safe harbor, catch the trade winds in your sails. Explore, Dream, Discover."