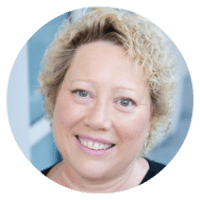 I'm a "reformed accountant turned travel writer." As I travel the world, I write about my passions—boating, food and wine, history, and culture. (I don't have a journalism degree, by the way. I didn't need one to find success in this field.)
In fact, travel writing is just one thing I do. Today, I'm also a content creator, editor, and radio personality.
My writing journey is so different from what I envisioned when I first began. I have ventured out from a freelance travel writer, to Director of Content, to Editor-in-Chief of a new print and digital magazine, and most recently to a radio and podcast personality.
Here are three keys that have helped me find writing opportunities and shape my travel-writing journey:
1. Network
This is crucial to your success. Networking allows you to connect with public relations professionals, destinations, and businesses that are seeking content creators.
Networking online enabled me to move from freelance travel writing to the position of content creator. A company posted the need online, and I reached out via email introducing myself and sharing a bit about my writing skills. That first email opened the door to further conversations and eventually led to my being offered the position of Director of Content for the company.
2. Think outside the box
The second key is not to be afraid to wade into opportunities that may be outside the usual travel-writing outlets. Pitch ideas to publications in different genres, such as health, spa, wellness, or fitness. You can also write for trade publications.
If you have a niche that you are passionate about, pursue companies in that niche that have websites and pitch them about writing content for their blog.
If you find an opportunity that requires experience you don't have yet, such as content creation, SEO, or social media, surround yourself with others who have this knowledge and learn from them. Scour the internet for how-to's to help you. There is a wealth of help and information out there for you to discover.
3. Market yourself
Social media platforms like Facebook, Twitter, Instagram, and Pinterest are perfect for generating exposure. However, as a travel writer, you also need to catch the eye of the public relations professionals and destinations. These are the people who create and host press trips—those elusive freebies that all travel writers want.
To get their attention, you have to market yourself where they hang out. I find that Twitter and Instagram are my best opportunities to make initial contact with these professionals. But to show off my work and get invited on press trips (which can be parlayed into creating content for destinations), the best way to market yourself is on platforms like TravMedia or Media Kitty.
Joining a group like Travel Massive, which has chapters all over the United States and across the world, also allows you to network with your peers, destinations, and PR professionals face-to-face at monthly events.
One of the best pieces of advice is from Dr. Seuss, and I know it will help you:
"Today you are you! That is Truer than true! There is no one alive who is you-er than you!"
Your journey will evolve as you write. Along the way, you will develop new contacts, and new doors will open. Do not be afraid of those doors. Instead, embrace the possibilities that the travel writer's life can bring.