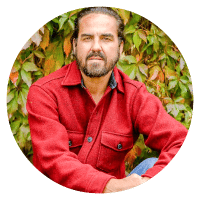 As the morning sunlight crept across the canyon walls, trout sipped on flies from the slab of liquid flowing towards my classroom in Missoula. Then, after a few hours of tight lines, big smiles, and lots of visual explosions for the camera, my time in the wild came to an end. I packed my gear and headed into town for a photography class.
In class, I met a new instructor. He was there to teach us a bit about videography. My blinders went up at this idea, and to myself, I ranted…
"I'm a photographer. I'm a photographer. I'm a photographer."
I wasn't sure about making the transition from photographer to videographer… but after an hour of instruction, my life changed. When I realized I could tell stories with motion and audio, I felt like a kid in a candy store.
When learning a new skill, it's good to keep things simple. So, here are 5 simple tips for photographers who want to learn and explore how to make videos.
1. Take inventory before you buy anything new
Starting a new hobby—whether it's sewing, fishing, camping, or videography—often goes hand in hand with buying new equipment. However, with videography, don't be in a rush to buy something new. Instead, take a look in your camera bag first: if you've bought a camera or smartphone within the past few years, you're already on your way!
If your camera or smartphone has a record button, start there. Also, dust off your tripod, because steady video always outperforms shaky video. But other than that, there's no need for a lot of fancy gear.
2. Plan your shots
As with any other goal, a bit of planning goes a long way toward helping you get there—
and videography is no exception. So, for each outing or assignment, write down your goals and storyboard a shot list. Also, consider and plan for your lighting options on different locations. Quality light helps make quality video.
This process will help you visualize what you really want to capture with your video and make you more efficient. Of course, you'll have to remain flexible as situations can always shift… but anticipation can be your best friend. Keep all your senses awake and be ready for the shot.
3. Use the rules of good composition
Keep thinking like a photographer as you compose your video clips. Use the rule of thirds and include leading lines to drive your viewer through the frame.
The same elements of composition for good photography, along with patterns, textures, and depth of field, all work to create appealing video clips. And don't forget to watch your frame edges to eliminate any distractions.
4. Tell a story
Think about how you encounter most scenes in real life. Tell the story by starting with a wider angle and an establishing clip of the scene.
Next, move in a bit closer for a tighter, mid-range clip.
Then, get up close and personal to capture clips of details.
Creating clips with a sequence in mind will give you more options in the editing room and also attract editors if you want to sell your video clips.
5. Capture motion
Video needs motion. Is your subject already moving? If so, after your frame is composed, hit record and let the action play out. Recording through the action will give you and those potential editors the most options when making your cuts and telling your story.
Can you make your subject move if it's not already in motion? With a static subject and no movement in your composed frame, you may need to create motion with a tilt or pan movement of the camera while recording.
Once you capture some quality video footage, you've got options. You can create fun, short video clips focused on your interests and start uploading them to stock agencies for additional income. For travel, you can sell them directly to editors, tour companies, hotels, or travel destinations.
Wherever you let your video skills take you, I hope the excitement of storytelling with motion grabs you like it did me. Remember, start simple and have fun!