One of the best ways to become a better photographer is to study great photography. 
Flip through magazines… stop in local galleries and see what's on their walls… look at billboards and TV commercials… follow great photographers on social media…
Start noticing what makes a great photo. What do you like? What do buyers like? The more you study great photos, the more you'll be able to produce the same kind of saleable photos.
One easy way to start is to follow us on Instagram, where you'll see a wide variety of photos taken by dozens of the pros we work with.  You can get a sneak peek into where they're traveling, what kind of photos they're taking, the hobbies they enjoy, and what's selling for them, too. 
Instagram is fun and it's free to join. 
It's also one of the fastest-growing social media platforms for photographers. People are landing jobs and finding new clients through Instagram, so if you've been waiting to get started, now is the time. If you're brand new to Instagram like I am, the good news is that this social media platform is meant to be used entirely through your smartphone—making it easier than ever to post photos from your adventures around the world. 
Join Instagram today and then follow us @greatescapepublishing.
Here's a quick preview of some recent photos we've posted: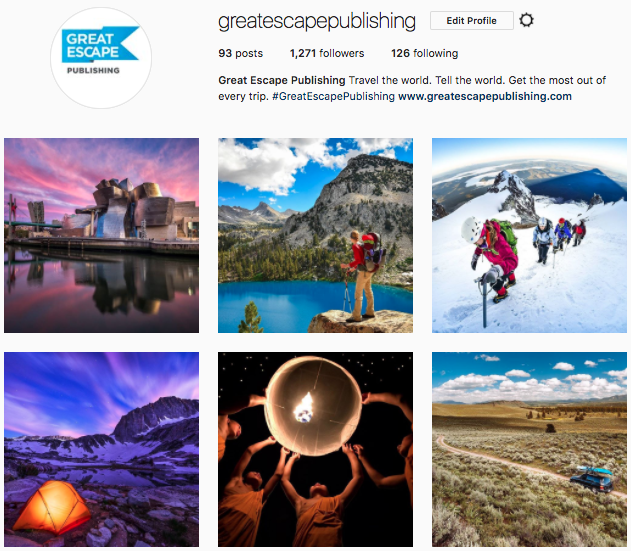 If you already have an Instagram account, simply search for "greatescapepublishing" and hit "Follow" to see our weekly posts. Or if you're new to this social platform, you can download the Instagram app from the app store on your smartphone and create your free account. 
Happy Instagramming!