Just when my real estate photography business was growing in early 2020, the Covid-19 pandemic appeared and threatened everything. After the early dust settled, the resulting effect was not what I or most real estate photographers expected. Rather than hindering our businesses, the pandemic leveraged and accelerated them!
While this may seem counterintuitive, consider this: in pre-Covid times prospective buyers would plan and attend three to five open house visits on a nice Sunday afternoon. Now in Covid times, they do their research online and maybe visit one to two homes on a weekend. Similarly, many sellers do not want too many strangers in their homes. The net result has been a remarkably successful photography business year in 2020, despite the Covid environment where I always wear a mask and sanitize my hands for each shoot.
Let's look at the elements of a successful real estate photo shoot. It all starts with good preparation of the property. If you are lucky and work with good real estate agents, they will most often facilitate preparation with the owner. I always request that every light (or as many as possible) be turned on and that windows be uncovered to allow as much natural light as possible to shine through. For the windows that means that curtains are opened as much as possible and all blinds are adjusted so that the blades are horizontal.
I usually start on the outside at the front of the residence and work around to the rear as practicable. In the front I take a straight on shot, followed by one to the left revealing the left side of the home (except for town homes and row houses) and then similarly to the right side. Next, I go to the rear and capture one or two shots from the back of the property, as appropriate. Moving into the residence I usually start on the first floor, moving clockwise to capture all rooms. Then I move upstairs as appropriate, again shooting clockwise, followed by any basement shots.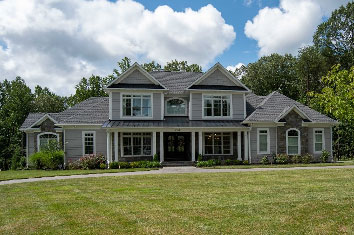 The keys to professional results in real estate photography are composition and exposure. For exterior composition I focus on the property I am shooting and minimize distractions from adjacent properties. For interior composition I focus on finding leading lines (baseboards, floor boundaries, or counter tops), and good sight lines between rooms. I do not use the classical rule of thirds in composing real estate photos, as there is no single subject to apply the rule to. For exposure I focus on good High Dynamic Range (HDR; on a tripod) that will produce final images that see through windows and the interior elements equally.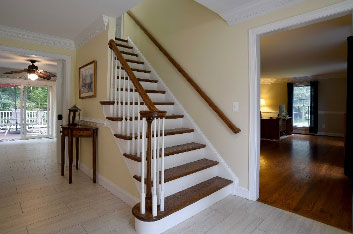 For the vast majority (>90%) of my shoots, the client agency does the post-processing. My role is to compose, expose, and upload the images to them as captured.
The statistics of my success in 2020 are summarized as follows:
Paid Shoots: 458
Total Income: $48,115
Avg/Shoot: $105
Miles Driven: 33,568
The new year of 2021 has continued the pattern, slightly ahead of the same period in 2020, with 57 shoots in the first 54 days.
The opportunities for a successful career in real estate photography are there for anyone with patience, a little drive (no pun intended), and good composition and camera skills. To get started, put together a portfolio of your work and reach out to local real estate agencies. Good luck!