Last week we talked about some small, but must-have pieces of photo gear to add to your holiday shopping list. If you missed that issue, you can catch it here.
This week, let's look at the BIG items — cameras and lenses.
This is the season of great deals, but does that mean you should splurge on a major photo purchase right now?
Generally, you don't need to upgrade your equipment until you start noticing where it's holding you back. If you know specifically what, in your camera, is lacking, then maybe it's time to upgrade.
For example, if you're noticing a lot of noise at higher ISOs and you've tried other things… it might be time.
Here are some things to think about before you dig out that credit card. Let's look at cameras first.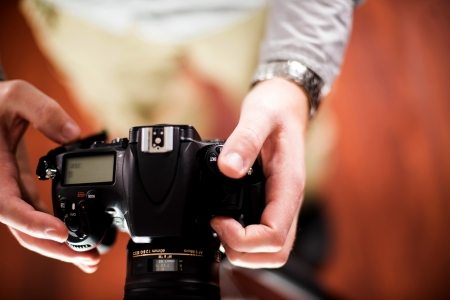 Cameras:
In photo school my teachers used to always tell us, "Your camera is good enough!" And they were right!
You should never buy a new camera thinking it's going to make you a better photographer.
Amazing photos can truly be made with any camera.
However, as you progress with your photography skills, you may grow out of your current camera and find that updated features are worth the price tag.
Here are four common reasons to upgrade your camera:
Better image quality when you need to raise your ISO in low light situations.
Weather sealed to be more durable in the elements.
Customization of buttons to make it faster to change your settings.
Snappier auto focus systems to make action photography easier.
The Canon 7D Mark II and the Nikon D500 are a big step up from entry level, and will give you all of the above, without being on the very high-end, budget-wise.
One other reason to upgrade your camera is to save weight. I know a lot of photographers who are switching to the lighter mirrorless camera systems that are available from Fuji, Olympus, and Sony.
Switching your entire system is obviously a big deal, but if you travel a lot, it may be worth considering.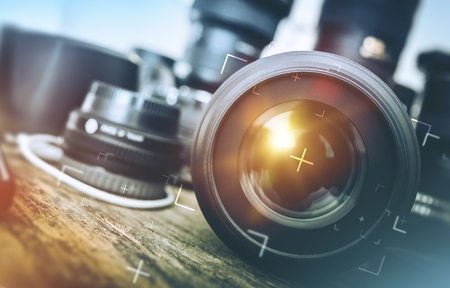 Lenses:
While camera bodies are constantly updated by manufacturers, lenses usually stand the test of time. This is why I recommend investing in the best lenses you can afford.
You'll get WAY higher quality images that look crystal clear. You'll probably also get weather sealing that will keep out dust and moisture (a huge plus).
One of my all-around favorite (and affordable) lenses is the 50mm. I wrote about it awhile back, here.
Which exact lenses you should get depends on the type of photography you like to do. Next week, I'll share which lenses our pro stock photographers love.
In the meantime, if you're thinking of upgrading your gear, here's some tips for going about it:
Priortize. Think of what is missing in your gear bag and what you would use the most. Although a shiny new camera might be appealing, you may actually get more bang for your buck with a new lens.
Watch for sales. There will be a ton of sales over the next month. I prefer to buy from B&H Photo or my local camera shop.
Look for used deals. Sometimes you can save a whole lot of money by buying used. B&H Photo and KEH are both reputable sellers of used gear. (TIP: Cash in your used gear with them as well!)
Consider renting first. Did you know you can rent pretty much any camera or lens? This is a great way to try out gear before taking the plunge! Borrowlenses.com will ship it right to your door, including a return shipping label to simplify the process.
I know that upgrading your camera or lenses can be a bit daunting. I hope this helps make it easier!