I love traveling, food and photography. So I put those three things together, signed up to a few stock agencies, and turned it into a great opportunity to get paid for what I love.
Several years ago, I went for my winter ski trip to Mammoth Mountain in Northern California. One morning it was storming, so I decided to stay in the condo and enjoy my cup of coffee while on my laptop. I looked at the steam coming from my coffee cup and the morning sun starting to come in through the window and I grabbed my camera to capture the moment. I then added my phone for the next picture as technology sells quite well.
I put the picture on Shutterstock, Depositphotos, and 123Rf. It sells well on all three sites. This simple photo has become one of my best sellers on Shutterstock—it has been licensed 532 times for a total of $354.70. I don't track the sales on the other sites; however, I see it sell a few times a month on these as well. A ski lift ticket at Mammoth hit $200 over Christmas week this year. So my cup of coffee has now paid for some of my winter ski vacation.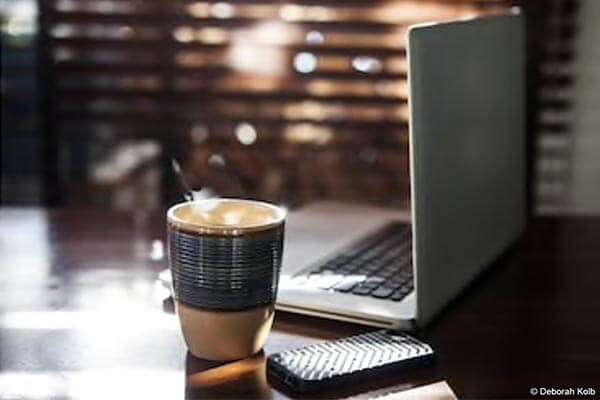 Shutterstock offers a useful analytic on your contributor profile page. It shows you which of your keywords were the most used to find your image. This is helpful for future keywording to make sure your photos are easily found.
Go to the insights tab then scroll down to Top Performers. For this image, the top two keywords were office (32%) and home (27%), with distant third and fourth as laptop (7%) and coffee (6.6%).
When I fly, I almost always have my Canon camera with me and I have the 50mm lens on it. Why this lens? It is great for capturing images of food in low light and getting a little blurring around the edges of the photo (a result of the shallow depth of field). It is fun to play with your food at the airport with your camera, and as a bonus once your image starts to sell it will most likely eventually pay for itself.
Both of these pictures were taken on a layover and now, over time, this sushi appetizer and banana dessert have more than paid for themselves.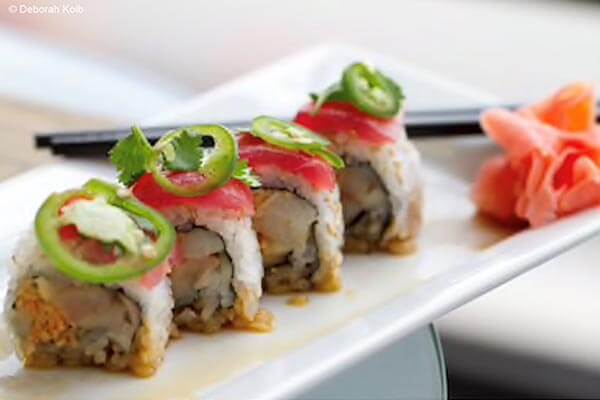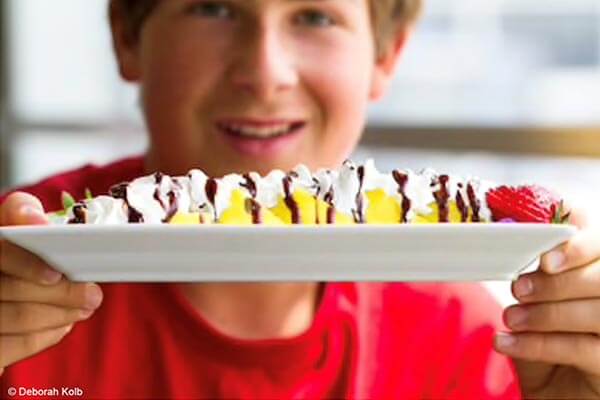 The jalapeno tuna sushi roll has sold 42 times on Shutterstock and made $17.00. The dessert has sold only twice, but has made $6.18.
You don't even have to eat everything you shoot. I often take pictures through the glass case and sell them. These yummy candy Apples in a San Francisco bakery window have sold 109 times on Shutterstock, earning me $92.03.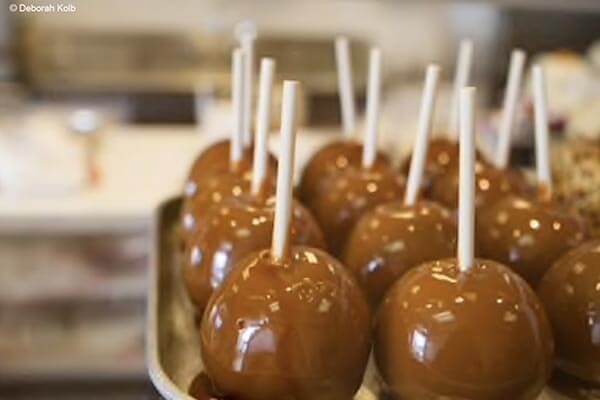 So next time you're in the airport and have a long layover, have a little fun with your food.
[Editor's Note: Learn more about how you can fund your travels and make an extra income with photography, travel writing, blogging, and more in our free online newsletter The Right Way to Travel. Sign up here today and we'll send you a new report, Three Fun Ways To Get Paid To Travel: A Quick-Start Guide, completely FREE.]