Lise Gagne got fired from her job because she couldn't focus. She was too obsessed with this new thing… taking stock photos and selling them online.
Her friends and family thought she was crazy… until she started making a living this way. Ten years later, she's one of the top stock photographers in the world… and she still makes a VERY good living taking photos and selling them online as stock.
At our Stock Photo Expedition in the South of France, 10 of your fellow readers and I followed her through the streets of Saint-Tropez and watched her set up simple shoots in Mediterranean villas and a countryside chateau.
Our first day shooting with Lise opened my eyes to so many possibilities. What she gave us that day was a gift we can continue to use when we get home and in our travels.
The gift is this: Keep it simple.
To show you what I mean, here's how our first day went…
We woke up in our Mediterranean villas and headed to Saint-Tropez with our model, Isabelle. First, we bought her an ice cream and took photos while she window-shopped.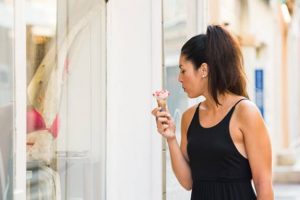 Then, Lise told her to buy a loaf of bread and we photographed her coming out of the grocery store.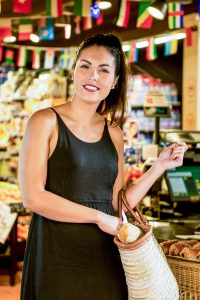 Next, we found a bench where she sat and pretended to take a call…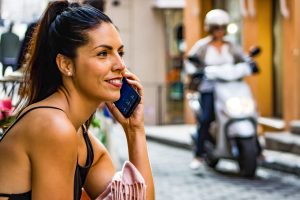 Then, we bought her a glass of wine in a little café…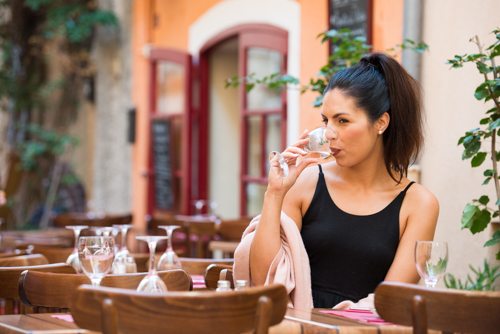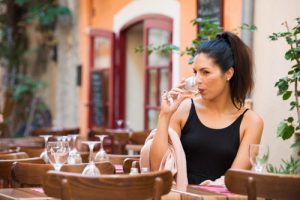 Eventually, we found someone with a bike and asked to borrow it…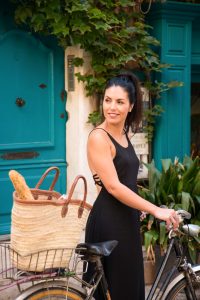 And finally, we found a little flower shop, where we bought Isabelle a bouquet and she pretended to peruse the flowers in the shop…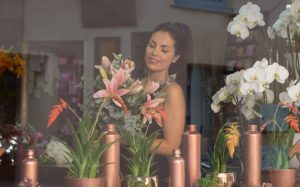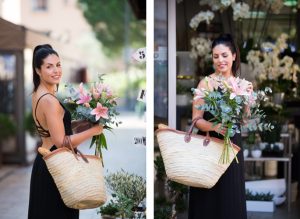 (The next day, we found her a fake boyfriend and put them on a boat!)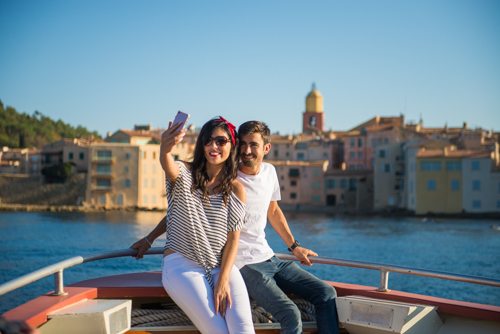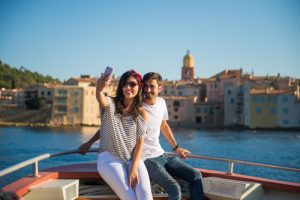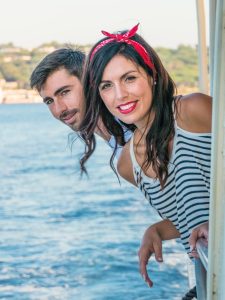 That first day, we spent about two hours walking the streets in search of stock photo opportunities. And they were everywhere. I just got back and I've already gotten 30 photos of this gal accepted into my stock agencies!
But you don't have to fly to the French Riviera to do this.
All you need is a friend who's willing to sign a model release… and ANY locale. Walk with that friend in your hometown… on your travels… in the countryside. What are the normal things that anyone would do there? 
THAT's your photo subject.
And if you're thinking, "Well, Isabelle is very pretty…"
Yes, it's true! But stock photo agencies are looking for images of real people, engaged in real activities. Especially baby boomers. If you happen to know one or two, then grab them and get shooting—because it's a real need in the industry right now.
Of course… there are a number of tricks to make the photos you take suitable for stock. And I'll tell about those over the next few days.
In the meantime, think of someone you can shoot with… and where you can take them.
I can't wait to try this with a friend on the streets of Portland… with my boyfriend on a hike… or with my parents the next time we hang out.