Amy Muschik had been taking and selling photos with mixed success when she discovered a photo market with very little competition… that's extremely easy… and takes very little set-up.
With one camera, one lens, and a tripod, Amy earns $300 to $3,000 per project with her pictures, and today at the Ultimate Photo Workshop she gave us a quick demonstration of how it works.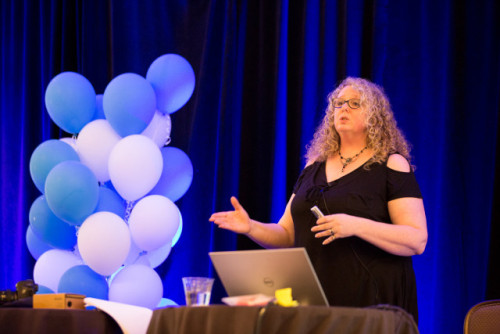 As a "Google Street View Trusted" photographer, Amy takes 360-degree photos and creates virtual tours for small businesses in her hometown.
To get into this market, you need a tripod with a panoramic head (so it pivots at the mid-point of the lens), and an 8mm lens. Then, to take a 360-degree photo, you simply take four shots around in a circle.
Amy shared a few more tricks to making the photos come out just right, but you get the gist – it's pretty easy.
More live from the scene tomorrow. And, if you missed yesterday's pro tips, you can catch up here.