Just over a year ago, I floated effortlessly on the surface of the warm and buoyant turquoise water of the Dead Sea, watching the sun set over the Judean Mountains to the west. I went birdwatching in the Negev Desert, sampled exotic flavors in Middle Eastern markets, and admired Bauhaus architecture in Tel Aviv. All thanks to stock photo earnings which paid for my travel expenses and flights for a five week trip to Israel.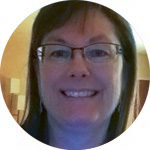 Then 2020 brought lockdowns and social distancing. International travel seems like a distant memory. But my photography still carried me through.
Stock photography gives me the ability to work from home, and the coronavirus pandemic did not change that. Even better, images I took many years ago are continuing to earn income. My travel fund is topped up and ready to finance the next adventure.
I love exploring the world with camera in hand. When I discovered stock photography agencies, I was intrigued. The thought of getting paid for photos while someone else took care of the sales and invoicing was very appealing.
I took a slow-but-steady approach to building up my stock portfolio while working full time in an office. Most of my photography was done on vacations and weekends. In between, whenever I had a few minutes, I edited and submitted photos, wrote captions, and added keywords.
The first sale through a stock agency came when I had 74 images online. On that occasion, a magazine bought two photos of a panda for $90. A couple of months later, an image of a cowgirl with her horse sold for $270. Soon after that, one of my photos was licensed for the cover of a European magazine.
Although sales were sporadic at first, they increased along with the number of images I uploaded. I celebrated when I reached the first $1,000 in sales, then the first $10,000. Every milestone reached was encouragement to continue.
After my online portfolio passed 1,000 images I started to see two to five sales every month. Today, I have about 5,000 images online and consistently have multiple sales per week. My photos have been licensed for use in books, magazines, newspapers, advertising, calendars, greeting cards, travel guides, and brochures. Licensing fees vary depending on the intended use of a photo. I've received from $1 up to $700 for each sale.
Passions are definitely an asset when developing a stock portfolio. The majority of my stock earnings comes from images of subjects I love: wildlife and nature. Although these are competitive areas in stock photography, my enthusiasm for and willingness to learn about these subjects helped me get off the ground.
The same is true of life experiences and interests of any kind. If you have a love of gardening, experience with home schooling, or a fascination with trains, weather, or just about anything else, that's a great way to start a stock portfolio. You'll take more authentic and appealing images of subjects that you care about. And familiarity with the subject will help you choose keywords for photos so that buyers can find them.
Mundane aspects of daily life also offer many opportunities to round out my income from stock photography. I've made hundreds of sales of photos taken in my home, backyard, and neighborhood.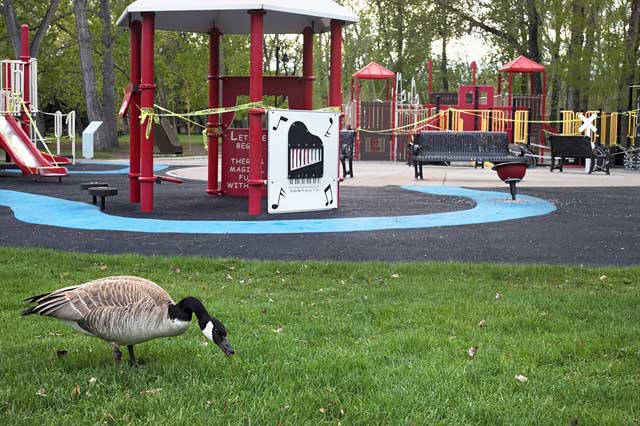 On a socially-distanced walk near my house I took a few photos of an empty playground that was closed because of the COVID-19 pandemic. As a wildlife photographer, I made sure to include a Canada goose wandering through the playground. One of those photos was licensed twice this month. It's a great feeling to get paid for taking an evening stroll.