The people who are successful in stock photography are the ones who get their cameras out.
This may seem obvious, but it's all too easy to let time slip by while your camera gathers dust.
Last week, Breakfast Stock Club reader Rosanne Tackaberry shared how she makes money selling simple photos taken in her kitchen. If you missed it, you can catch up here.
This week, she shares tips for stock photos you can easily take while strolling around your hometown.
I love Rosanne's stories because they are a great reminder that stock photography is open to anyone willing to get out their cameras, have fun, explore, and put a little thought into what a photo buyer might find useful.
With that said, I'll let Rosanne take it away again…
A Walk in the Park
By Rosanne Tackaberry
One sunny summer day I earned $270 by taking my camera with me for a walk through my neighborhood.
I photographed local businesses during my excursion… and four of the images I shot that day ended up being licensed for editorial use.
My walks are time to enjoy the outdoors, get some exercise, and indulge my love of photography.
It takes very little effort to turn these excursions into "stock photo walks" with earning potential through stock photography sales. All I need are a camera and a pair of sneakers.
Here are my tips for a successful stroll with your camera:
1. Plan ahead.
I focus on a theme, often one chosen from stock agency image needs, and plan my walking route accordingly. (Most stock photo agencies publish lists of needed images.) One day it might be holiday decorations, and the next it could be gas stations.
2. Vary composition and content.
Different versions of a photo may appeal to different buyers. I photographed the same gas station with and without a vehicle driving past. Both versions have sold. Be sure to take both horizontal and vertical images of the same subject.
3. Shoot generic.
I photographed a generic emergency call box with a nondescript campus building and parking lot in the background to illustrate "safety" and other concepts without being tied to an obvious location. It was licensed for a commercial presentation.
4. Shoot specific.
If "Canadian business" is my stock walk theme of the day, I'll keep my eyes open for anything to emphasize the specific location such as a national flag or maple leaf emblem.
I rarely obtain model or property releases when I'm photographing in a public location. I indicate that I do not have releases on my agency website, making the images suitable for "editorial use only." Editorial images tend to do quite well at my agency Alamy.
5. What's new?
Anything new or newsworthy in my neighborhood is a good reason to take out the camera.
My photo of a new Canada 150 sign taken on a stroll through a nearby park this summer was picked up by BBC News for an article about the nation's 150th anniversary.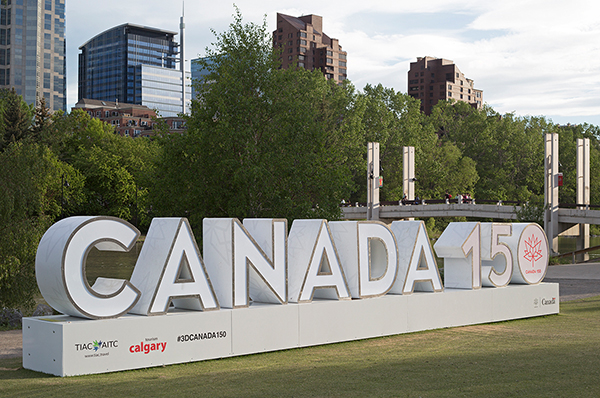 When a car-sharing service started up in my city, I looked for their vehicles parked on a street. A few clicks led to a sale for corporate use of the photo.
Finally: Have fun!
Sometimes it really is as easy as a walk in the park. My husband and I spent a relaxing afternoon on Harry Potter's birthday watching a quidditch match. Afterward I uploaded a few images to my agency website. I enjoyed the resulting $100 sale even more than the Butterbeer muffins.