How do you smoke a Cuban cigar? Start with rum, of course!
Bonnie, here, coming to you on Day Three of our Cuba photo expedition, where we're learning how to enjoy and photograph true Cuban pleasures… coffee, rum, music, and cigars.
Most of us don't smoke anything, much less cigars. But when we tried it…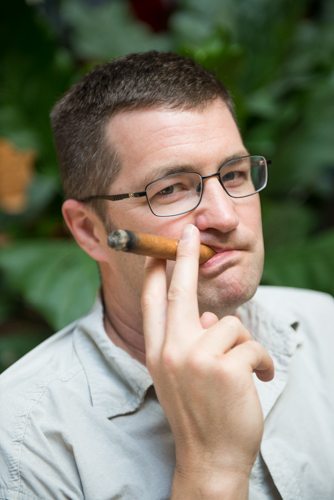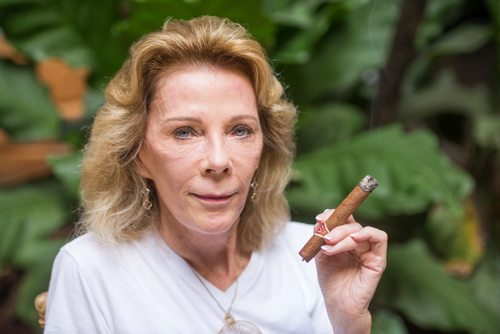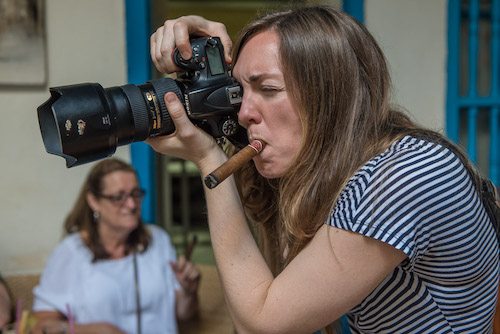 … we were pleasantly surprised!
If you go to Cuba (or find Cuban cigars in the States) here's how to smoke one:
1. Start with Cuban rum, of course. Take a sip and roll the caramel-y flavor around in your mouth to prep it for the tobacco.
2. Choose the type of cigar you want. Here in Cuba, the most coveted are Cohiba–once made exclusively for Fidel, Communist Party officials, and given as gifts to visiting diplomats. Today, theyre available to anyone with $20.
Other popular brands are Romeo y Julieta and Montecristo both named for the books read aloud to cigar rollers to help them through the boring task.
3. Light the end of a cedar stick (or a butane lighter, if that's all you have) and, holding the cigar at a 90 degree angle to the stick and just above the flame, roll the cigar to evenly toast the end. Take a few puffs with the flame on the end of the cigar. When its smoking on its own, you're good to go.
4. Finally, pull the smoke into your mouth but don't inhale. Let the smoke linger on your tongue. Taste it. Enjoy it. Then let it go.
We took tons of photos while smoking our cigars, of course. And tried to follow the advice of our instructor, Mike Hagen, who travels the world taking photos.
So far, my biggest take-away from Mike is A.B.S. Always Be Shooting. Whether you're sampling a cigar, watching an evening jazz show, or taking in the bustling city streets, always be shooting.
AND: Always move positions, change lenses, and change angles. This afternoon we visited a boxing gym where young boys were learning a few key moves. Following Mike's lead, we shot photos of the entire group… individual boys… from behind the bleachers… from up in the ring… through the ropes… and any angle we could find: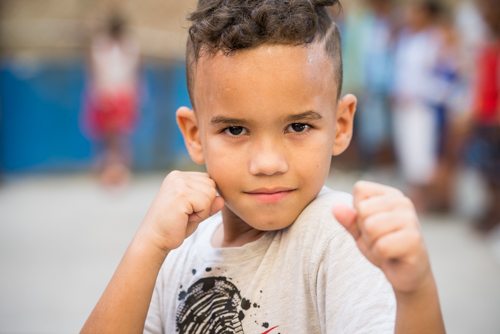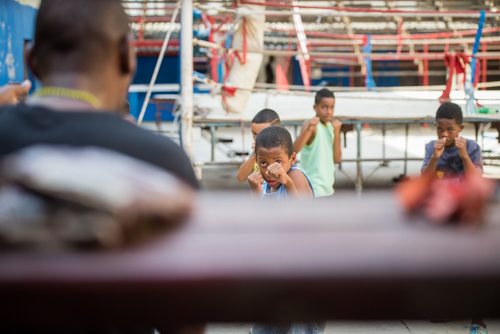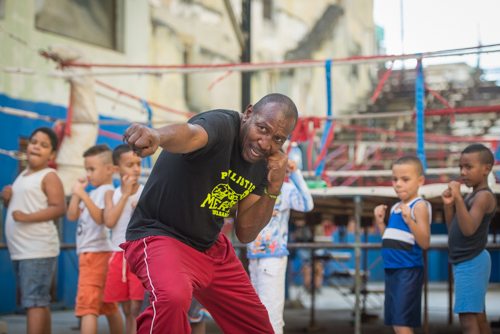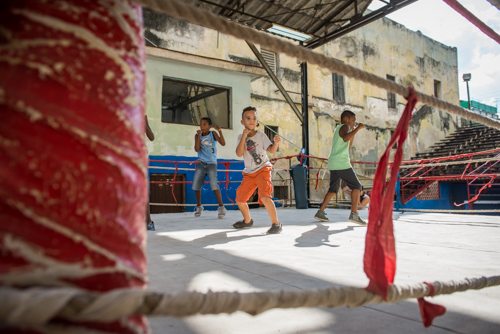 Exploring mysterious new places, flavors, and traditions as a photographer adds an extra dimension of fun to everything we do and means we take better photos. Getting to re-live our experiences here when we look back through our photos… and then sell them when we get home is almost as big a thrill as the travels themselves.
Tomorrow we're headed to the countryside to see tobacco farms and visit the Mogotes or towering limestone cliffs. Look for more tips and photos from the trip.