It does not matter whether they are luring you to the ski slopes or to a tropical paradise, travel photos all have one thing in common: sunny skies. A beautiful blue sky punctuated by dreamy cumulous clouds is the perfect backdrop for any venue from urban architecture to rolling landscapes, promising fine weather for your city or country vacation.
As a travel photographer, the weather forecast can make or break your trip. So, what happens when the sky turns gray?
Get creative.
When you only have a day or two in a new location and you hope to finance that trip with your photography, bad weather can do more than just put a dampener on your vacation. Finding an indoor venue such as a museum, coffee shop, or trendy retail store is one option on a cloudy day, as is shooting the stormy weather itself. But there's an often overlooked market that I like to shoot when the sky is overcast: background textures. A good example is the beautiful wood grain of a newly repaired barn I shot one gray winter day in Lost Creek, West Virginia.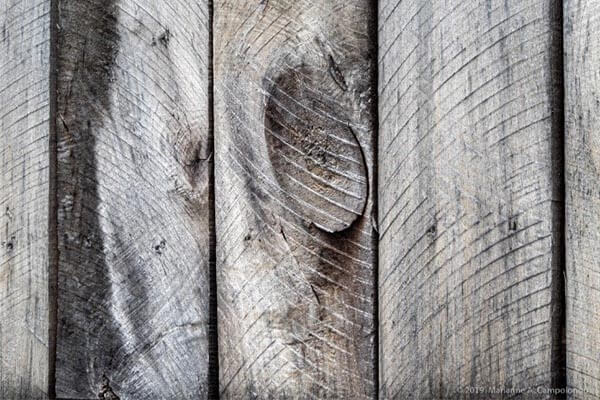 Designers always need backdrops for their web and print creations. Photographing interesting textures, such as brick walls or peeling paint, tumbled rocks or rain-splattered windows, provides the raw materials for designers, who can then add their client's text or other design elements to the backgrounds you provide.
After a snowstorm canceled our original flight to Chicago, Illinois, I despaired of finding blue skies in my free time while touring Midwestern universities with my daughter, but I arrived prepared for any eventuality.
I took my camera along as we explored Columbus, Ohio's Victorian Village, and was rewarded by finding an amazing assortment of textures on its old-fashioned streets and along its back alleys. Overcast skies act like a giant soft box so you don't have to worry about shadows, which actually makes it easier to shoot evenly lit backgrounds on a gray day.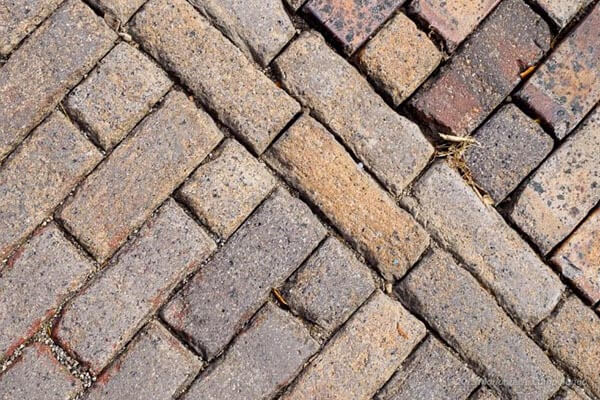 These simple images do well on their own but I can double or triple my output, adding additional interest with color fill layers or using brushes to paint in Photoshop, turning one photo into a series of different colored images. The original image of this brick wall shot in the Great Lakes town of Port Clinton, Ohio on a recent trip my husband and I took, has already sold on various sites, but the painted version has done even better, earning me over $20 on the very first sale after I uploaded it to Shutterstock earlier this month.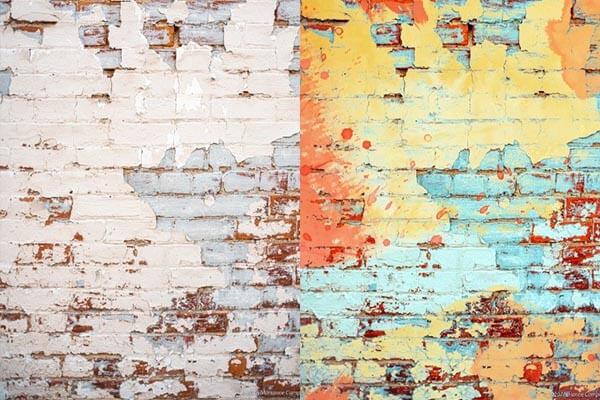 Soggy gray April weather was actually a bonus when I shot this East Lyme, Connecticut dock because the neutral tone and shadow-free patina it lent to the weathered wood provides great copy space, a key element for any background. After uploading it as a background to a few microstock sites, I added a quote from Mark Twain and put it on Fine Art America, where I sold a 30" x 20" framed print the very next day.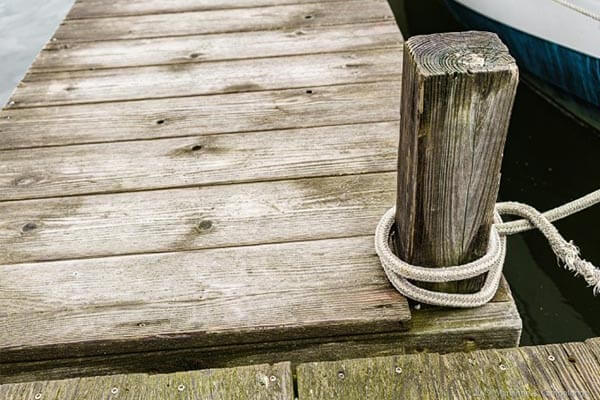 You can even use your iPhone. This shot of the inside of my daughter's windshield, taken after she picked me up from the Columbus airport one soggy summer day when a violent thunderstorm canceled my flight home to New York, is for sale on Alamy's trendy mobile phone site, Stockimo and on Adobe.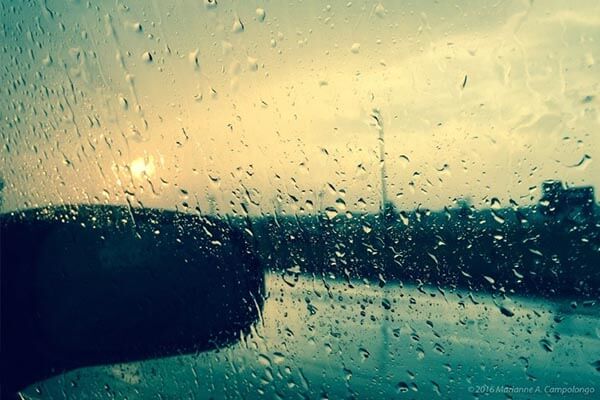 I have earned roughly $3,000 from shooting simple backgrounds and uploading them to sites such as Shutterstock, Adobe, Dreamstime, and Stockimo. Some images have only earned me a few dollars, but a handful have netted over $200 apiece so far. My highest grossing single background, available exclusively at Dreamstime, has earned over $600, inspiring me to shoot background textures even when the sun is shining.