Photographing people on the street can at first seem daunting. However, I find it rewarding and fun and once I start, it can be hard to put my camera down.
I've found that if I'm approachable, polite, and friendly, it can invite some unique photo moments.
Such as these cheeky ladies who jumped uninvited in front of my lens to pose next to a Holy Week carpet in Antigua, Guatemala as I was joking with a friend!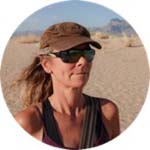 To my surprise, a quick search of my image portfolio submitted to online stock agencies reveals that almost half of my images have people in them. These include people as the main subject, crowded scenes, or folk adding interest to a street backdrop.
Many of my photos of people are candid shots and my "models" are usually strangers on the street. My favorite time to shoot is during public events such as festivals, celebrations, and protests as these lively times offer plenty of photographic opportunities. Participants are on show and expect to be photographed, while stimulating activities and surroundings engage and distract spectators.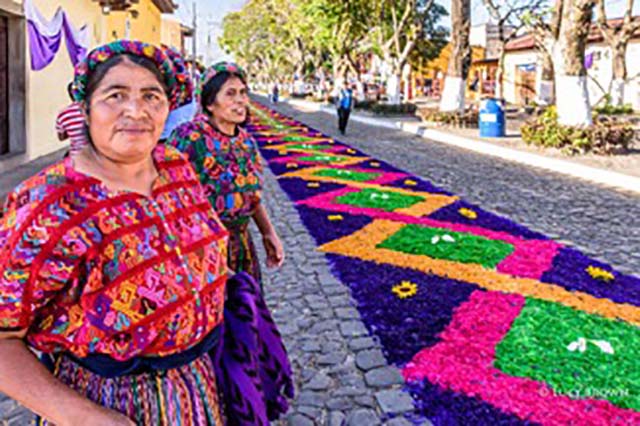 Also nowadays, many people are either photographing or recording videos with cameras and phones, so it's often easy to mingle with the crowd amidst the hustle and bustle. Here I stood with a group of local photographers allowed to shoot for a short time from this prime position at the end of a Holy Week carpet as the Good Friday procession approached in Antigua, Guatemala.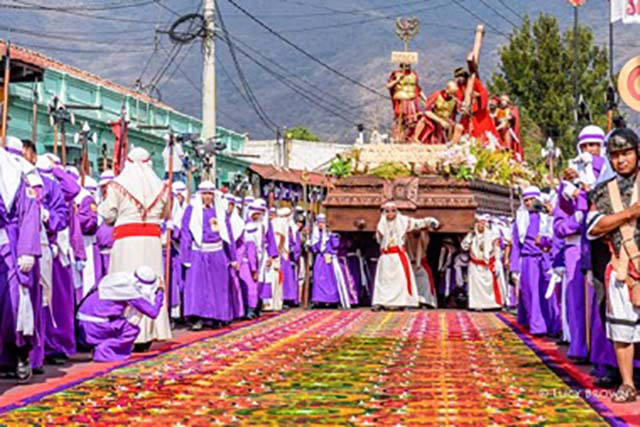 In calmer surroundings, in an attempt to be less intrusive and obvious while including people in the overall scene, I place my focus point off-center to avoid pointing my camera directly at them. This works well for wide-angle shots with people to one side of the frame. Also, I scan the area with my camera just pausing momentarily to press the shutter and then continue scanning without taking my camera from my eye.
If I find an eye-catching scene, I often wait until someone passes through the frame to add some human interest. It's then the person's choice to walk in front of my lens. As I stood photographing this temple in Vientiane, Laos, a man pushing a baby on a cart passed in front of me, creating a more dynamic image.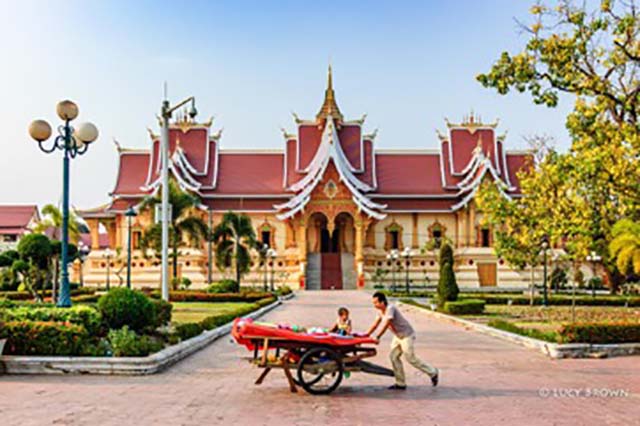 Sometimes I smile and gesture with my camera or learn how to say, "May I take your photo, please?" in the local language. I usually do this if I feel it would be intrusive to take a photo without asking permission. If someone doesn't want me to take a photo of them, I respect that, smile, and move on.
My friend and I chatted in Spanish with this colorful indigenous family adorning a relative's tomb with flowers at the Giant Kite Festival in the cemetery during All Saints' Day celebrations in Guatemala. After chatting, they agreed to pose in front of the tomb for a poignant family portrait.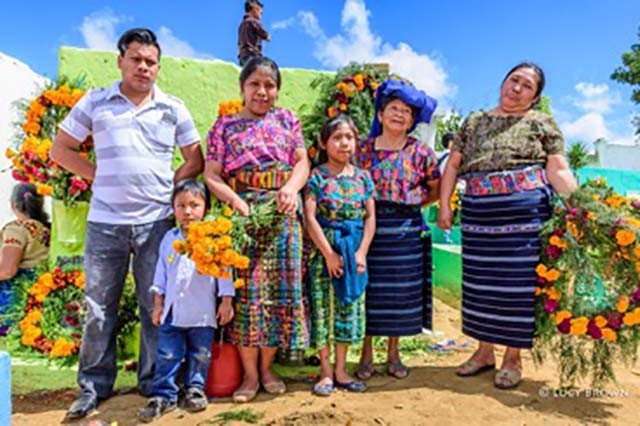 A way to make it easier to approach prospective "models" is to pay for a product or service beforehand. So if a street food stall catches my eye, I often order from the vendor before asking permission to take photos. I then feel less inhibited to take a couple of action shots of the vendor preparing my food as well as some of the final dish. I do this at markets when buying produce or souvenirs too.
At the beach in Guatemala, my friend and I paid a group of mariachi to serenade us. While they performed on the scorching sand I took photos and afterward we bought them cold drinks to quench their thirst.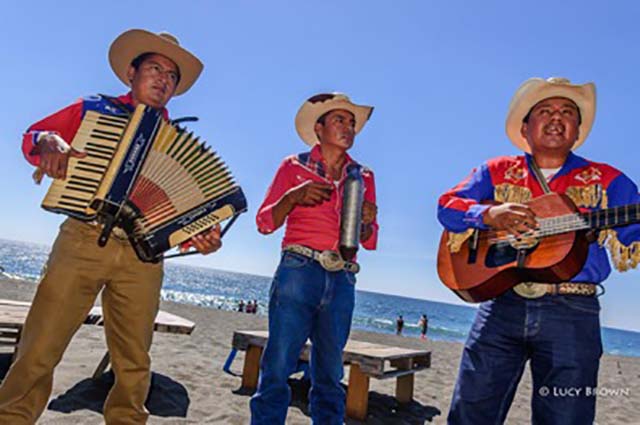 I mostly submit images that contain people as editorial content to stock agencies, as this doesn't require a model release. Buyers generally purchase licenses to use editorial images to illustrate magazine articles, news stories, blog posts, and textbooks.
However, if I want to submit images for commercial use to stock agencies (to sell, market, or advertise a business, product, or service), I need a model release signed by everyone in the photo.
Usually, instead of asking strangers on the street, I find that friends make fun, unintimidating models. They sign a model release electronically with their finger on the Easy Release phone app and in exchange, I send them copies of the photos and pay for ample refreshments during our photo shoot. So, we all come away happy.