Here in Puerto Vallarta, there are a number of condominium developments in various stages of construction. The completed buildings stand and beckon to buyers who want a life in paradise. With each new home comes an exciting decorating opportunity…and that's where I come in.
My foray into photography began when I moved here 13 years ago. There were so many beautiful and interesting subjects to capture with my camera, and I used my first photos to promote my walking tour business. After a couple of GEP courses, I began with stock photography, and finally, just a few years ago, I ventured into fine art photography.
I then discovered the world of home décor. Home décor includes everything that goes into decorating a room. Wall décor can be anything from artwork and tapestries to wood carvings, metal sculptures, mirrors, and collectibles—my photography falls under wall art.
I work with local interior decorators and furniture showrooms to create the wall art. This presents a different set of photography needs. Some owners are art collectors and already have fine art prints for their walls. Most new condo owners have a color scheme and furniture style in mind, but beyond that the design is undecided. They want a complete look that follows their color palette, and they order a room package that includes all furniture, lamps, rugs, wall décor, drapes, and blinds, as well as linens, kitchen appliances, and more.
Since this is a beach town, most owners choose a tropical or coastal theme. Closeups of green foliage, beach shells and stones, surf and sand, tropical flowers, and pottery are popular. For those wanting a more contemporary feel, black and white closeups work especially well for black leather furniture, glass and chrome tables, and white or gray walls.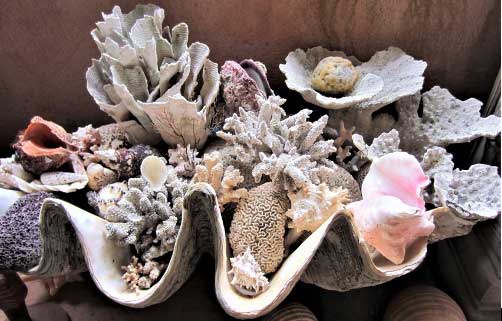 If a customer wants landscapes prints, they usually feature beaches, sunsets, or jungle vistas. Some of these prints are large enough to split into two or three sections to hang behind a couch or bed. Smaller splits work well in bathrooms, kitchens, or hallways. The splitting of my high-resolution photo is done by my printer as measurements are in centimeters and must be accurately divided before printing so that the final canvas pieces match seamlessly.
Groupings of several similar photos also make interesting décor. A trick I learned while editing is to put different color filters on the same photo or the same color filter on different photos that relate to the customer's desired theme. It is color not composition that drives these choices, and that opens interesting options for what to hang up.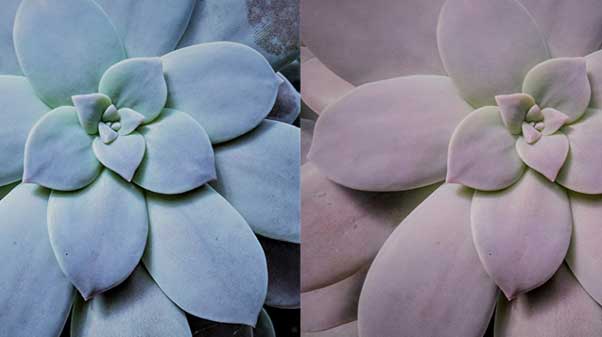 Because we are in a humid tropical climate here, I offer my home décor photography only on canvas. These last far longer than prints on paper with the same quality of color and clarity. The final canvas is gallery wrapped on stretchers and ready for hanging (unless the customer wants a frame in which case I recommend a shadowbox of white or black so as not to compete with the photograph).
Wall art has become a fun part of my business. My primary connection is with the interior decorator or owner of the furniture showroom. Sizes and pricing details for my wall art photography are on their websites. Clients can order canvases directly from the decorator while deciding on overall color palette and furniture styles. If they don't find what they like, I will get involved to offer suggestions or a custom order for the client.
So far, I am the only photographer in Vallarta who offers this type of home décor service. Otherwise, there are numerous art galleries and professional photographers in town for clients who want individual pieces of fine art. The idea of complete room packages for new condo owners is a recent concept and is becoming very popular. It is an attractive option for new owners who may not live here full-time, especially if they are decorating their new unit as a rental. If they are new in town, they often have no idea where to purchase furniture and accessories, especially for an entire condo.
Once orders are placed for my photography, I go produce them with my printer and framer and have them ready when the furniture is delivered. It all comes together with little hassle for the owner, and I get paid by the decorator or furniture showroom. There are thousands of new condo units for sale here and more on the horizon, so I think I will be busy with this small niche of mine for some time.
---