When you're learning photography techniques, it's helpful to know what settings other photographers used to get their shots.
Not everyone wants to share that information…
But around here, we're all about sharing and doing everything we can to help you learn!
Today, let's go "behind the photo" with four photographers, as they share how they got the shot… and what settings they used to get it.
Next week, I'll share one of my favorite photos from my recent trip to Buenos Aires – of a tango dancer who signed a model release! – and the settings I used to take it.
Enjoy!
"Behind the Photo" with Four Pro Photographers
Daniel Nahabedian:
Although I've taken thousands of shots from my various trips to Tanzania, this landscape image has always been one of my favorite because of the imposing presence of Mount Kilimanjaro, the highest mountain of the African continent, and the last rays of the sun illuminating its snowy peak, while the rest of the world turns dark.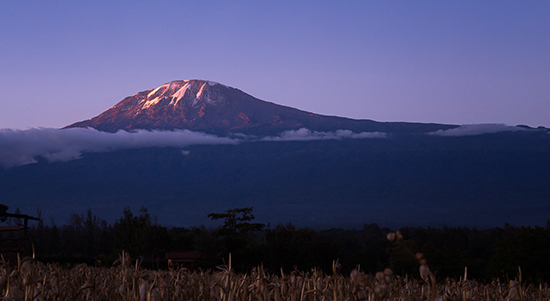 Camera: Canon 6D
Lens: 24-70mm
Aperture: f/8
Shutter Speed: 1/160
ISO: 500
Since the light was fading very quickly, I didn't have time to set up my tripod and adjust my composition, so I had to shoot handheld. I had my 24-70mm lens on, so I zoomed in as much as possible (70mm) and composed the shot following the rule of thirds. I placed the peak off-center towards the left and crouched down to include a bit of the foreground to add some depth and layering to the image.
I metered my exposure on the brightest area of the scene, which was the peak, to keep it well exposed. I purposefully wanted the rest of the image to be much darker to show that contrast. As I mostly shoot in Aperture Priority mode, I set my aperture to f/8, adjusted my ISO to 500 and took the shot at 1/160th of a second.
I brought back home a gorgeous memory of the shy Mount Kilimanjaro, often known to hide its peak under a layer of clouds.
Danny Warren:
A few years ago, I was on a climb of Mt. Rainier and some friends joined us to ski down the lower flanks of the mountain. They built a small jump and I quickly realized how neat of a picture it might provide.
I threw on my fisheye lens to get as wide of a perspective as possible, as well as to exaggerate the distance and height of the skier. I didn't have much time to plan or prepare and I would only have one chance so the pressure was on to nail the settings!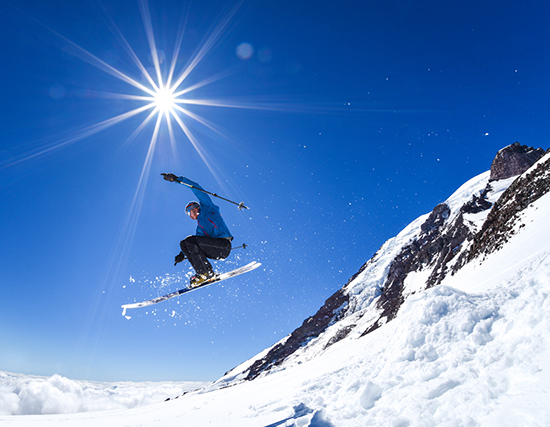 Camera: Nikon D750
Lens: Sigma 15mm fisheye
Aperture: f/16
Shutter Speed: 1/1000
ISO: 280
Cameras have trouble with bright sun on snow, so I knew I had to set everything manually. I wanted to make the sun into a star, which meant I needed a small aperture. I also knew the skier would be going fast so I settled on f/16 and 1/1000th of a second. I did some test shots and changed the ISO manually to balance the exposure.
I gave a nod I was ready and fired a burst as the skier flew above. It happened so fast I didn't know if I got it or not. The bright sun on snow made it really hard to even see the image on the back of my camera, but it looked good and I breathed a sigh of relief! This has now become one of my top-selling stock shots.
Sarah Ehlen:
This is a photo I took at sunrise during a trip to the coast of Maine. I had visited this beach the previous day and noticed all the rocks that could make for an interesting foreground. Now I just needed the right light. Returning the next day at sunrise, I set up my tripod by headlamp in the dark with the hopes of catching the sun just as it was beginning to crest the horizon.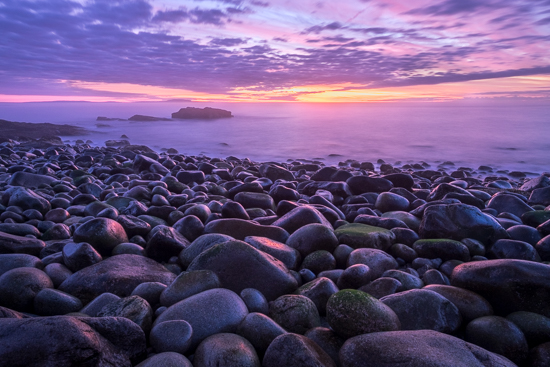 Camera: Fuji XT-1
Lens: 14mm
Aperture: f/11
Shutter Speed: 30 seconds
ISO: 200
I loved the low angle, golden light sweeping across the rocks, bringing out color, texture, and detail in this scene. I used my wide angle lens (14mm) to accentuate the foreground while still being able to include the sky in my composition. (It was a bonus that the sky had interesting clouds that lit up that morning.) I also used a long shutter speed of 30 seconds to blur the waves, turning them into a smooth wash of color.
Efraín M. Padró:
What I like about this image, taken in the Toro Negro State Forest in Puerto Rico, is that it captures the feeling of being in a rainforest: everything is wet and puddle-wonderful, the humidity hangs in the air like a moist veil, the light is soft and mysterious, and everything is a whisper.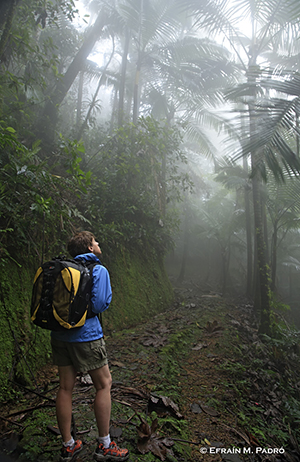 Camera: Canon 5D
Lens: 24-105mm (photo was taken at 28mm)
Aperture: f/5.6
Shutter Speed: 1 second
ISO: 100
I shot this image using my wife, Cathy, as a model, which was very helpful since I could direct her to stand still during the long exposure. Cathy is wearing a waterproof Lowepro backpack. The image, shot on a tripod, was used by Lowepro for promotional purposes and also licensed to Puerto Rico travel publications.