I've poured over the responses from our Breakfast Stock Club 2017 year end survey, and I'm excited to share some highlights and insights gained from the past year.
First off, I have to say that it's truly inspiring to see the collective progress we're making as time goes on.
Here's how the numbers played out in 2017…
Progress
44% of respondents got accepted to their first agencies! Congratulations! This is a big deal since starting is often the biggest hurdle to get past.
A whopping 83% of respondents said they continued to build their portfolios. Woo-hoo! This means that whether you just got started in stock, or have been at it for a while, you made forward progress in 2017. This is what it's all about!
Regardless of whether you made huge leaps or tiny steps forward in your number of images for sale, it means you have more earning potential than you did last year.
Sales
35% of respondents made their first sales or requested their first payout, and 50% increased their sales over last year. YES!!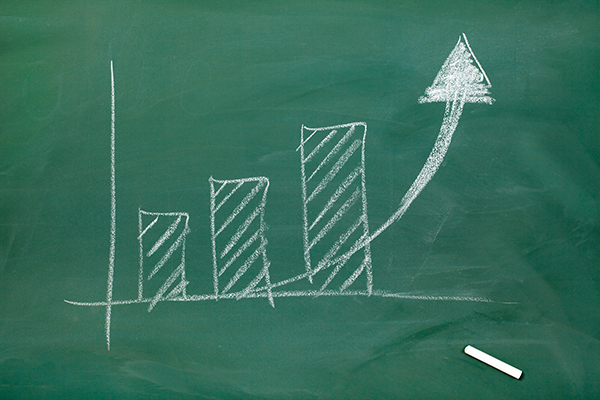 Agencies
Shutterstock was once again the lead income earner among BSC readers in 2017, followed by Dreamstime second, Bigstock third, along with Adobe Stock and iStock tying for fourth.
If you aren't submitting to Shutterstock, yet, add it to your list.
Achievements
Here are a few of my favorite accomplishments from 2017 that individual readers shared:
Nearly doubling my 

stock

 income from last year!
Building a portfolio on Alamy, currently very small; but I do a little every week. Also started selling on Shutterstock. It's been a progressive year.
Edged closer to actually sending photos to an agency, viewing and editing with that in mind, and assigning keywords.
I got 49 pictures into Bigstock. For an absolute beginner this is good. Also, I finally learned how to use my camera with tutorials.
Getting organized.
I've just had a great month with Shutterstock, all because I was in the right place at the right time. I happened to be in Abu Dhabi when the Louvre opened. I visited it shortly after to photograph it, and immediately uploaded to Shutterstock as I noticed there weren't any of the finished Louvre, Abu Dhabi. I realized I should have taken more, so I went again and uploaded more images. This month I have made 137 sales on Shutterstock, 94 of which were of the Louvre. I have also sold a few of the Louvre on other sites, but Shutterstock was by far the best.
Getting first photo accepted… and now up to 140 on Shutterstock.
Taking more photos of people and not just scenery.
I would have to say every year my biggest success is adding to my portfolios. Time is so short and it's hard to fit 

stock

 into my day sometimes. So, I am happy to see how many images I have uploaded and how practice makes me improve as a photographer.
Being accepted to Shutterstock.
Increased sales. Fingers crossed I can request another payout soon!
I met my upload target for the year (though it did mean I spent a good portion of New Year's Eve uploading to do this!!)
Thrilled that iStock held another contributor event in my country, shooting models they'd hired. This has done wonders for my confidence in people photography. 
Thank you to everyone who weighed in on their achievements and experiences with stock photography — it really helps me as I do my best to provide information that will be the most relevant.
One of the common struggles I heard this time around is simply getting started and finding time to get a chance to submit images.
I originally created Breakfast Stock Club to help support beginners with getting started selling their photos and also to provide a friendly "kick in the pants" to keep pushing forward. Expect more of that in the year ahead!
For now, I'll just say that if you're serious about getting your photos out there and making some side income, give BSC Premium Membership a try. As members tell us all the time, it really helps!
No matter where you are on your stock photography journey, let's keep rolling towards our goals in 2018.