Instagram is an ideal social platform for photographers and travelers. It's a primarily a mobile-based app (though you can access it from a desktop as well) with a strong focus on aspirational photography.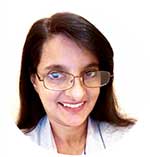 Not only is it a great way to share the photos you take in the course of traveling or visiting local destinations, it can also be a powerful tool for landing writing gigs or promoting your photography talents.
Here are my steps for quickly getting started on Instagram.
Step 1: Sign up
Signing up for an Instagram account is like signing up for Facebook (you can even sign up using your Facebook account if you would like them both linked).
All you need is a username, password, and a device to operate it on. Then, add a profile with basic information, so people know a little bit about who you are and what your account is about. That's it, easy as pie you're now the proud owner of an Instagram account.
Step 2: Choose your content
Probably the most important step is making sure that only your best photos go up on your Instagram.
Make sure your images are good quality and interesting to the followers you want to attract. Blurry photos and uninteresting subjects will turn off potential followers.
Take a look through the posts showing up on your own stream and pay attention to the ones that hold your interest for more than a few seconds.
Try to stick to a niche (i.e. travel, fashion, food, etc.) so that your feed has a direction. People will want to follow you if you're producing cool content that they find visually appealing and is consistently aimed at their interests.
Step 3: Hashtags
On Instagram, hashtags are the way you get your content noticed. People view hashtags they are interested in and can see your content if it has the appropriate one.
For travel there are popular hashtags that you can use to drive followers to your account. These include #travel, #instatravel, #traveling, #travelling, #travelphotography.
Notice the two different spellings, "traveling" and "travelling" due to the American and British ways of spelling the word. This is good to keep in mind if you want to attract international audiences.
There are other hashtags especially used to attract those in the travel and tourism industry, such as tourist boards, who will be notified when you use their unique hashtag.
So do some research and find out the hashtags relevant to what you are posting. Some useful unique branded hashtags include #VisitSD (San Diego Tourism Authority), #flyLAX (Los Angeles International Airport), and #ColoradoLive (Visit Colorado). There's bound to be a relevant hashtag for wherever in the world you are.
Use anywhere from six to 10 hashtags to attract more followers with a slant to suit your topic. New ones come out every day so keep an eye on what's popular.
Step 4: Captions
An Instagram caption is basically a short description or explanation about your post. Most ask a question such as do you like this? Have you been here? Questions engage people more than statements, in that they make them stop and take notice of your post.
Or, you can take full advantage of the 2,000 characters (about 300-400 words) limit and give an in-depth explanation.
This could tell a story about when the photo was taken, an anecdote about the location, or anything else that might make people stop scrolling and spend some time with your photo.
Think about the tone you want your Instagram account to have. Is it going to be funny or serious? Light and breezy or focused and professional? It's important to remain consistent in your captions, so that your account feels focused.
Step 5: Engage and interact
Once you've figured out how to post content that will appeal and engage people's attention, you need to keep posting regularly. But don't worry, you don't need to spend all day at it.
On average, once or twice a day will be enough to keep your account active and your followers engaged.
Also, take time to interact by liking, responding, tagging, sharing, or commenting on one of your follower's posts from time to time. This builds a relationship and encourages them to remain your follower.
As a final note, if you're looking for some inspiration from the top players in the world of travel Instagram, take a look at these noteworthy users: @jeremyaustin @lostleblanc @Alexpreview @doyoutravel @ChrisBurkard @MuradOsmann. They are the ones I look to for inspiration.