Frost had accumulated on the inside of the car windows overnight, creating an abstract view of the pastel sunrise. Warmth seeped out of my sleeping bag as I reached for my camera.
Brrrrr. I knew it was time to get up and shoot… but all I could think was: COFFEE.
The backroads of Central Oregon and the simple comforts of my old but dependable Subaru were my home for a few weeks while working on a personal photo project, allowing me to experience a new landscape and a way of life much different than my coastal upbringing back in North Carolina.
By mid-morning that day, the temps were nice and folks were slipping rafts into the world-famous Deschutes River in Central Oregon. This is where I first met Julie as she rolled up with her rafting crew and a trailer full of gear.
I like people, so I went over to see what it was all about.

Julie's a military vet, like me, and as we chatted, I found out she was working with Team River Runner—a national non-profit which helps put veterans in a positive environment while enjoying Mother Nature and whitewater rafting. I gave her my info in case they could use a photographer.
A few weeks later, Julie reached out. Helping out while rafting… and building my photo portfolio? I jumped at the opportunity.
Everyone had a lot of fun that day on the river—with veterans of all ages from a variety of military backgrounds. Watching everyone's day burst into joy with support all around—and being able to capture it with my lens for them—was the highlight of the trip.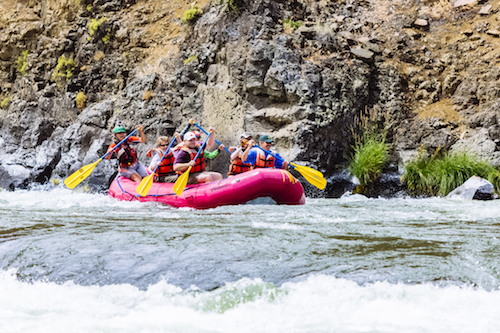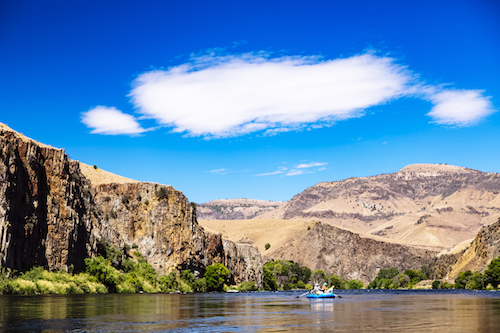 As a photographer, volunteering can be a great way to build your portfolio and connections while giving back to the community.
Besides Team River Runner, I've also volunteered to shoot kids tournaments at the Oregon Golf Association, among others, and they all continue to positively impact my life and creative career.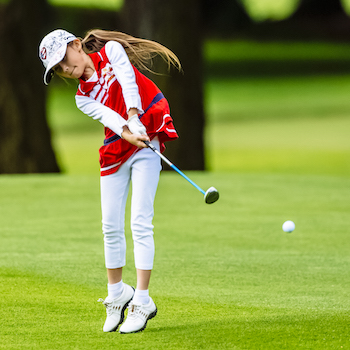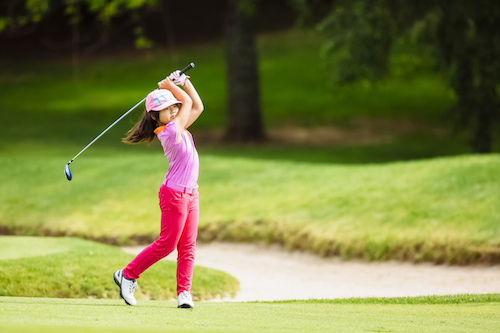 Here are the top three ways volunteering as a photographer can help you grow:
1. You can gain access to unique places with the assistance of experts in their field.
Taking photos from a raft, in the middle of a charging river was part of my dream from the start, but there was no way I could create this trip alone… let alone fund it.
Julie is an expert raft guide and she provided a fun and safe adventure while adding opportunities for photography, videography, and knowledge for my future documenting the river lifestyle. And I got to go for free in exchange for photos.
2. It helps you create a stunning and focused portfolio. What do you love? It could be surfing, horses, road trips, yoga, golf, fishing…
Whatever you dream up, there's a good chance a worthy organization in need of photography and videography exists along those lines. Your dreams might include something you're quite familiar with, or it could be something completely new. As long as you're prepared, go for it.
The Oregon Golf Association was a good choice for me as a volunteer because of my background as a junior golfer, the organization's positive impact on young people, and my ability to create a focused portfolio.
3. You'll make connections.
Building new relationships while giving back with your camera and creative vision to a cause you're passionate about can be a great self-assignment. Let the creative juices flow, make new friends, and feel positive about your efforts while helping others.
While you're at it, you may meet someone who needs photos of their family… a writer who needs photos for a related article… an association that needs photos of their events… before you know it, a few volunteer gigs can lead to all kinds of paid shoots.
Best of luck and have fun!