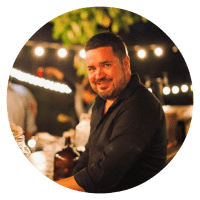 Writing sponsored posts is one of the most lucrative ways bloggers can earn money from their sites. 
What does this involve? 
A sponsored post is a post on your site that a brand or company has paid you to place there. The post can be one that they have written, one that they pay you to write, an infographic they want to share or even just a simple backlink that you insert into an existing post of yours.
Sponsored posts can be lucrative—but there are some things to keep in mind when you are considering partnering with a company for a sponsored post.
How to Find Sponsored Posts
This is one of the most asked questions when it comes to blogging.

One way is to pitch companies whose products you already use and enjoy, asking them to collaborate. For this, the companies will generally want to know about the size of your readership, your social media reach, and your domain authority. Your domain authority (or DA) is a score between 0 and100 gauging your website strength. 
The higher your DA, the more you can charge. There are no hard and fast rules but, generally, once your DA crosses 30 is when you can begin charging more. If you're highly specialized or niche, or have a very engaged audience, it's possible to charge more. 
How Much to Charge
For a simple link insertion into an existing post, I request $150, assuming the link is an organic fit. 
For a post where the company provides the material, assuming the post is written in a style or tone that fits my blog, I request $250. 
If I write the post, I charge $400. Although it costs the company more, it ensures the post is more of an organic fit, which benefits my readers. 
If you're working with an agency, the fee is often set and it will be up to you to decide if you wish to apply for or accept that campaign based on the fee. Rarely, if you can provide reasonable grounds—such as social media promotion or an especially great fit for your audience—you can request a higher fee. 
Other Things to Consider
1. Is it a good fit for your audience?

If you write about budget travel and a five-star hotel or luxury brand approaches you, it may not be an ideal fit. You should always consider whether it's an appropriate fit for your niche or audience. You don't want to lose readers or credibility by accepting a post that isn't appropriate.
2. Is it too salesy?

If someone else is writing the post—is it too spammy? Does it sound at all like your voice? I prefer to write sponsored posts myself. Not only do I charge more for writing them, but I can ensure the tone is my own. 
3. Keep your audience in the know.

Unlike your regular posts, you will need to disclose at some point that you are being compensated for the piece. You can add a disclaimer at the end or what I typically like to do is add a sentence at the beginning saying something to the effect of, "I've partnered with XXX to bring you this post about…" You're putting it out there directly but in a way that doesn't read as negatively as a disclaimer might. 
When you find the right fit, sponsored posts can be a good way to earn from your blog.