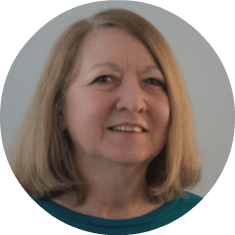 I hit a bullseye this past weekend, both figuratively and literally.
When setting up the itinerary for my latest adventure, I had a "tough" decision to make—horseback riding or archery.

Archery won, since it's different than other activities I've written about in my travel blog. As I hadn't shot a bow and arrow since high school, I was a little nervous. But after a short instruction and a few practice shots, I hit the bullseye—in more ways than one.
Ever since I started my travel blog, I've been hitting figurative bullseyes. In the past month alone, I soared 350 feet in the air in a tethered balloon (that's higher than the Statue of Liberty)… explored a cave that was once a hideout for Daniel Boone's younger brother… noshed my way through a chocolate trail… and enjoyed a romantic evening horse-and-carriage ride with my husband through the wooded grounds of a historic resort.
While others can pay for those same things, they're complimentary for me—and can be for you, too, once you start a travel blog. 
On top of that, as travel blogger and writer, I recently had "press" privileges, right along with newspaper and television reporters, during a big movie anniversary event. As a blogger, I often get personal tours of museums and other attractions—sometimes on days when the attraction is closed to the public. 
On one recent visit to a craft distillery, the master distiller himself gave me a detailed tour of the operation and took me to areas that aren't included in tours for the general public.
Because of my blog, the local tourism staff share their best tips on what to see in an area. Sometimes they personally show me around town, taking me to best-kept local secrets, like an out-of-the-way diner with terrific tenderloin sandwiches or a glass-maker out in the country that I would never stumble across on my own.
Following my adventures, I sit in my home office reliving my experiences while transcribing recordings of tours, sorting through photos, writing blog posts, and sharing my experiences on social networking sites.
Once it's all up on the blog, I share my articles with the destination that hosted my trip and continue to keep in touch with them, usually through sharing their social media posts. 
As a result, I'm often asked back on return visits. In fact, next weekend my husband and I have been invited to watch a popular car race from a private, air-conditioned suite. 
Bullseye!