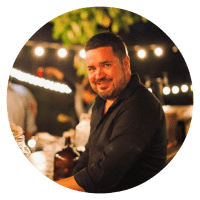 Choosing a blog theme (a free or paid design template) is one of the biggest initial decisions you must make when you begin blogging.  
With so many options, how do you choose?
My advice is to start by looking at the designs of a few blogs you already like.
While you may be tempted to use bold colors and interesting fonts in your design, be careful–you don't want your blog to be visually assaulting.
Make a short list of the themes you like best and notice how simple and easy to read they are. You'll want the same for your blog, too
If you decide to build your own blog (without hiring a professional), you'll see that many of the largest theme selling sites, such as StudioPress and WooThemes (part of WooCommerce) offer a Live Demo function.
Test out your theme and pretend you're the intended user. As you click around, ask yourself: How easily can you navigate, how clean is the design, and is the theme visually appealing?
Because of the sheer number of options available, the decision about which blog theme to choose can seem a bit overwhelming at first.
To help, here are several things you should consider… 
What's your blog's purpose? Is it an online journal, a travel resource, or will you be selling products? Do you need a design that can feature many videos or photos? Most themes are designed with a specific use in mind, so select those that are most appropriate and tailored to your message.
Should you choose a free theme or a premium/paid theme? While it's tempting to select one of the many available free themes, if you do, you must consider how easily these themes can be updated in the future and if support is available should you encounter technical issues. Many of the free themes do not offer support—neither customer nor technical. A premium theme should offer both. If it doesn't, reconsider.
What do you actually need your blog to do? Many people are initially excited by the features of a particular theme, even if they don't actually need them and will never use them. It's best to keep your design streamlined and simple by only using the features your content requires.
Who's your audience? It's important to consider your intended audience. A more mature audience likely won't respond to or appreciate an overly modern cutting-edge theme and might instead want something a bit more familiar. On the other hand, if your theme is dated or clunky, you might fail to attract younger readers.
How many columns should your theme have? In a single column blog, your posts likely run in reverse chronological order down the center of your page. In a two-column blog, your posts will still take up the majority of the page, but you'll also have a sidebar. A three-column theme typically centers your posts between two sidebars.
For most people, a two-column post is best. A single column can be too simple (and make navigation inconvenient), and it's easy for a three-column design to become too busy and cluttered.
Can your theme grow with you? It's important that your theme be adaptable and plugin-friendly so you can easily modify it as your needs change.
My final piece of advice: Follow your instincts. As you walk through the steps and advice above, you'll probably begin to lean heavily toward one of the themes on your list. Pick that one.
Remember that you'll be the one constantly looking at your blog: you want it to be the one you're most happy with.