I've always joked that if I ever write a memoir, the subtitle has to mention that Twitter changed my life. You might think I am exaggerating…but I'm not.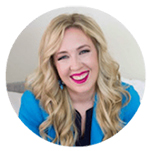 I was an early adopter of blogging, starting my first blog in 2004 to chronicle my law school journey and then a second blog in my last year of law school to share my thoughts on legal issues in sports. I also wrote a legal journal article in my last year of school on the history of collective bargaining in Major League Baseball, and that combined with my blog landed me my first book deal.
What does that have to do with social media? Well, it was my publisher who convinced me to first get on Twitter. I still remember asking the editor, "What do I share? Pictures of my dinner?" That was back in July 2009, and Twitter was nowhere near the trending news machine it is today. Here is my very first tweet:

Twelve years and more than 34,000 followers later, Twitter has changed my life in innumerable ways. For example, I met my first agent through a Twitter interaction. Less than a year later, he'd call me to ask if I wanted to leave the practice of law to become ESPN's first female sports business reporter. Talk about a game-changing moment!
But perhaps not as big of a game-changer as someone else I met (at least in part) through Twitter: my husband. He was someone I listened to on sports radio, and after I tweeted about his show one day, he emailed me and asked me on a date. That was 10 years ago this October, and now we've been married for six years.
So, as you can imagine, I'm a big believer in the power of social media. All the connections I've made on social media that have led to comped hotel rooms, meals in five-star restaurants, tickets to stage shows and more pale in comparison to meeting the two men who changed my life all those years ago, but I bet those are the things you're really interested in learning more about.
I had been writing about sports for at least six years when I first met other travel writers on a press trip. I was there to cover the golf course, but the rest of the group was full of travel writers, many of whom had met one another at the Ultimate Travel Writer's Workshop. They told me about it, and I bought the online program as soon as I got back to my hotel room.
And, it's because of my social media story—which somehow came up during the press trip—that some of those writers recommended me to teach social media at the next Ultimate Travel Writer's Workshop. That was more than five years ago, and now I've not only taught hundreds of new travel writers how to use social media effectively as a writer, I've also landed dozens of my own bylines in publications like POPSUGAR, CraftBeer.com, Golf Digest, Travelocity and more as a travel writer (turns out I'm not just a sportswriter!).
Twitter and Instagram (and to a much smaller degree Facebook) have allowed me to connect with PR professionals, destinations, hotels, restaurants, and attractions in ways that are difficult to duplicate outside of in-person meetings. They can check out my feed and quickly get a sense of who I am and the value I can bring if they host me.
Even while I sleep, my social media is out there working for me thanks to the strategies I've learned over the years. It's not uncommon for me to get a direct message on Instagram or Twitter from a destination, hotel or restaurant inviting me to come visit, or if I'm already in town I often come back to my room to find a bottle of wine as a gift, free drink tickets for the bar or even a certificate for a free meal or massage!
An active social media presence is no longer a nice-to-have for writers, these days it's a must-have. Editors have told me they love working with me because they know I'll promote my work on social media, and destinations often comment on my posts to ask if they can share it with their own following. These days, the best comps go to writers who not only publish quality articles but those who give added value by posting about their experiences on social media.