It's easy to be overwhelmed by all of the advice out there about how to grow your following and engagement on Instagram. There are follow-for-follow threads, giveaways, bots, growth services, and more.
In the early days of Instagram, followers were everything. If you wanted freebies, comps, or brand collaborations, it was all about how many followers you had amassed. Because of this, many of the mechanisms mentioned above have become commonplace on Instagram, and it's easy to get caught up in how fast you are (or aren't) growing your account.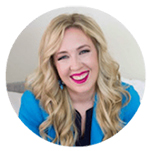 Luckily, brands, convention and visitors' bureaus, and others who will be checking out your social media presence have caught on to all of the ways people have been gaming the system. Today, it's all about authentic engagement (which means the amount of likes, comments, and shares your posts get).
There are different ways to find your engagement percentage, but for our purposes, you just need to know that the median engagement rate on Instagram is just 1.6%, and you'll be considered to have strong engagement if you can get in the 5-10% range.
If you want to raise your engagement rate, here are four things you should avoid:
1. Follow-for-follow threads.
Now that I've (hopefully) convinced you to focus on engagement and not follower counts, let's talk about follow-for-follow threads. These are usually started by Instagram users in a post in your feed or in Facebook groups. A follow-for-follow thread consists of everyone commenting or posting a link to their Instagram and then everyone in the thread commits to following everyone else.
Follow-for-follow threads seem great because they can quickly grow your following. Here's the problem: all of those people are not necessarily your target audience, nor do they necessarily care about your content. If they aren't going to like, comment or otherwise engage with your content, you don't want them adding to your follower count and tanking your engagement rate.
Certainly, you'll have people follow you who never interact with your content. Don't stress over that, and don't compound the problem by participating in follow-for-follow threads with people who don't have similar interests and intent.
2. Giveaways.
Giveaways are bad for the same reason as follow-for-follow threads. If you're already active on Instagram, you've probably seen these. Someone you follow will post saying they're giving away a prize, but in order to enter you have to follow certain accounts and then tag your friends into the post. For the person, or people, running the giveaway, it's an easy way to amass followers quickly.
However, you're going to run into the same problem as with the follow-for-follow threads. These people followed you to win a gift, not because they care about your content or intend to engage with you later. In fact, many of them will likely unfollow you after the giveaway. For that reason, I do not recommend hosting giveaways.
3. Bots and growth services.
Along the way, you're bound to run into apps and services claiming that they can grow your account quickly. They'll even boast that these are "real followers" and that they're targeting your exact audience. However, 99% of the ones I've tried or researched are automated software to like and comment on other people's posts (with generic comments, which Instagram's algorithm discounts) or follow accounts to try and get them to follow you back.
Instagram has been cracking down on these services in the past few years, and it's an easy way to get your account flagged for abuse and even shut down. There is no fast track for Instagram growth, so play the long game and focus on creating great content and using quality hashtags.
4. Hashtags.
Hashtags are a double-edged sword…they can help you but they can also hurt you. I absolutely recommend you use hashtags, because they're a great way for new people to discover your content and hopefully both follow and engage with you. Instagram allows up to 30 hashtags per post, and there's evidence to suggest using all 30 can be advantageous.
However, you don't want to use the exact same hashtags every time. Instagram may flag this as looking like spam or bot activity. Instead, you want to switch up your hashtags based on what's in your photograph and where it was taken. You might even mix in some hashtags based on the day of the week, a certain theme or even a group you belong to that has its own hashtag. Just remember to mix it up each time.
If you post consistently, use relevant hashtags and stay away from some of these major pitfalls, your Instagram will grow steadily over time and your engagement rate should do far better than if you took a shortcut. Play the long game and focus on growing an audience that destinations, hotels, restaurants and attractions can't wait to have you engage on their behalf.