The Best Stock Photo Sites of 2020
There are so many stock photography agencies out there, that it can be difficult to know which one is right for you.
Some are behemoths of the industry, with millions of photos and thousands of photographers to compete against, but great market reach. Some are smaller and boutique, with higher returns per sale, but less of a customer base to sell to. And that's just the tip of the iceberg as regards factors to consider.
So how do you choose?
Here at Great Escape Publishing, we've dedicated ourselves for years to providing the best support and advice to photographers. So, we took it upon ourselves to use our considerable expertise in the field to rank and compare the best sites out there, to create…
The GEP Stock Photography Index
Our Stock Photography Index is the most comprehensive and in-depth survey of stock photography agencies we've ever done. It's the best way we know of to sift through the wealth of options available to you, bring some order, and help you pinpoint the best site for your photos.
We compare and contrast all the major players across 10 categories, each one carefully chosen to represent what's important for you, the photographer to consider. We score the agencies out of 10 on each category, and combine their scores to get an overall winner. But you can also rank by the category that's most important to you, making the GEP Stock Photography Index an incredibly versatile tool that you can shape to your own needs.
But don't think of it as a mere number-crunching exercise. At its heart lies the good judgement of our photography experts. We didn't create this Index for it to be a purely objective resource. Yes, it is built on hard facts. But its power—its utility—lies in what we recommend you do with them. In other words, we bring our team's good judgement to bear on the question of stock agencies to help you figure out which is right for you.
Read on for our countdown of the top 10 stock photography agencies of 2020, followed by our interactive index that lets you compare and rank based on your own personal preference.
Stock Agency Countdown & Summaries:
#10 123rf:
Every year Breakfast Stock Club members consistently rate 123rf in the middle of the pack for sales. It's not going to be the highest selling site of the bunch, but it does seem to be reliable.
123rf is known to be an affordable option, so buyers turn to this site when they are looking for decent images at budget prices.
Like most of the sites these days, 123rf sells both still and video content as well as editorial. They pay 30% to 60% depending on your "contributor level" which is based on the amount of downloads you have over the last 12 months. Although this seems like a high percentage, an average subscription based image sale will only bring in between .22 and .43 cents in royalties due to their overall lower price structure. More details here.
Keep in mind that since they base your contributor level on the previous 12 months of sales, if you stop uploading content you'll likely bump back down to lower levels over time.
It's pretty simple to become a 123rf contributor, so if you're looking for a low key site to get your feet wet, this is a good one. It could also be good if you're already established and looking to add another easy stock photo site to your list. Although it probably won't ever be the highest earner, you can expect consistent sales as long as you stay an active contributor. Get all the details here.
#9 iStock: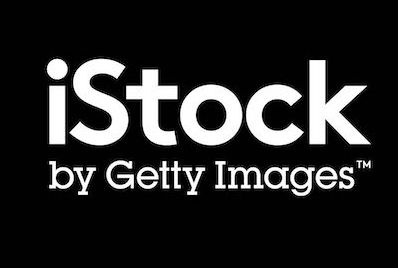 As part of Getty Images, iStock is one of the major players in the stock photo industry. They are well established and one of the most commonly known stock photo sites with a large customer base. As an iStock contributor your photos have the potential to be seen by a wide range of buyers all over the world. To give you a sense of the scale, at the time of this writing iStock/Getty have over 1.5 million customers spanning 200 countries.
Their base royalties are 15% of each sale. Contributors that choose to become exclusive will earn more, typically between 25% and 45%. iStock offers different pricing options for buyers which means that royalty amounts will typically range from about .20 cents to $1.80 per download. Although royalty rates have gone down in recent years due to restructuring, photographers still tend to do well overall with iStock because it is so well established in the industry. More details on royalty rates can be found here.
It's worth noting that in order to receive a payout through iStock, you must first reach $100 in sales. This is a relatively high amount compared to other stock sites.
One of the biggest downsides of iStock is their contributor site. They use the Getty "ESP" system which tends to be clunky and frustrating to navigate. Image downloads and sales reports are pretty basic and don't provide much in-depth information. Compared to competitor's full featured contributor platforms, iStock/Getty has a lot of room for improvement.
We've also heard mixed reviews on their image turnaround time and customer service for contributors. Sometimes they are very responsive with quick feedback and other times it can take several weeks to hear back or get a response. The best advice is to be patient when you submit images through their platform.
All that said, they do provide great blog posts and articles aimed at helping contributors photograph relevant content. They have an entire site devoted to Creative Insights and they also provide Creative Briefs which are guides to photographing timely and trending subjects in key categories.
Although their overall ranking in this list is relatively low due to the issues mentioned above, many photographers still find that iStock is worth giving a try. Get started by signing up through their contributor app. Here's a link to their site that explains the details and the process.
#8 Deposit Photos:

Deposit photos is an up-and-coming agency that seems to be following in the footsteps of bigger agencies such as Shutterstock by embracing a subscription based sales model.
Signing up to be a contributor is pretty straight forward. After registering, you'll just need to complete a brief test that will involve uploading a few of your best images. Once you've passed the test, you'll be able to upload your photos to the site. Images that are uploaded and pass inspection will be made available for sale right away. It's all pretty much what you would expect in a well run stock site these days.
Royalty rates are also fairly standard and on par with other microstock sites and range from 34% to 42%, based on the "contributor level" which is determined by amount of sales. All the details are summarized at this link.
Note that there is one confusing oddity in the determination of the contributor level:
Each file downloaded using On Demand Downloads counts as 1 download toward your Level. A file purchased via subscription plan counts as one-third download toward your Level.
What this means is that it will take longer to climb the ranks if you primarily sell subscription based purchases (which is what you're most likely to sell based on their business model).
Also, it's worth noting that if you upload video clips you'll see much higher individual sales since footage is not sold by subscription on this site, but rather as higher "on demand" pricing.
The bottom line is that, similar to 123rf and iStock, you'll really need a fairly large and active portfolio to see the sales add up on this site. However, once you've built up your portfolio you can expect to see fairly consistent sales here.
#7 Stocksy: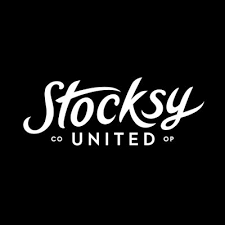 Stocksy, also known as Stocksy United Photography was founded in 2012 by the folks who originally started iStock, before it was acquired by Getty.
Stocksy offers a highly curated collection that strives to offer authentic, unique, and artistic imagery. The overall emphasis is more focused on quality rather than quantity and their image prices reflect that.
They follow a co-op business model with the goal of providing a fair and sustainable royalty rate to their contributors. They offer 50% for a standard license and 75% if an extended license is purchased. This is one of the best rates in the industry. You can expect to make a baseline of $7.50 to $60 per download, depending on the size purchased. Extended licenses will bring in an additional $75 to $375 per sale.
Because Stocksy offers quite high royalties, they do require exclusivity for images uploaded to their site. As such, buyers are assured that Stocksy images are unique and won't be found on any other stock photo website. Buyers also have the option to purchase a "market freeze" which means the image won't be sold to anyone else for a specified period of time. This usage right is available for a premium price which is then shared with the contributor.
Stocksy considers each application individually to determine if a photographer may be a good fit for their agency. It can be difficult to become a member, but it's definitely worth trying, particularly if you already have experience with stock photography and are producing consistently high quality images.
Stocksy sells both still images and video clips, but they do not offer editorial content at this time.
For the right photographer, Stocksy offers a completely different business model for stock photography. Although you may not make as many sales at Stocksy, you will most certainly make much more per individual sale. Joining the Stocksy community is a great possibility to explore, especially for experienced photographers!
#6 Dreamstime: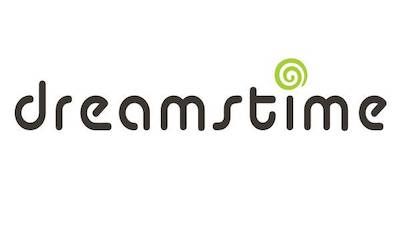 Dreamstime got its start in 2000, during the early days of microstock. It has since grown to 131 million stock photos in its collection along with 29 million users worldwide. They pride themselves on keeping their prices low for buyers.
It's pretty straightforward to become a contributor and navigate the site. They include trending searches, editor's picks, and featured collections right on the main page so it's easy to find the content that is currently selling.
Their contributor site also has a really nice feature that shows exactly what keyword or keywords the buyer searched for to find your image. This gives you a sense for what buyers are specifically searching for and also which keywords are driving your sales.
Dreamstime accepts both video and editorial content. Keep in mind that although you don't need a model release for editorial images, your submissions in this category must be newsworthy or images that document current events.
Their royalty structure is fairly complex, but starts at 25%. The amount you make per photo depends on how many times that photo has sold in the past and also the size of the photo being downloaded. The number of downloads determines a photo's "level," and payment rises with each level, starting at $0.34 at level 0, and rising to $9.18 for the largest size image at level 5. If you become exclusive, you will make higher rates. All of this and more is explained on their site here.
As an added revenue option, you can join their referral program, which pays you a $5 bonus for signing up and placing a Dreamstime sitebadge (a logo that links back to the site) on your personal website. When someone you refer becomes a member, either photographer or buyer, you'll receive 10% of the sale on images they buy from the site or sell through it.
Breakfast Stock Club members have reported fairly consistent success with Dreamstime over the years and some members rank Dreamstime among their top earners. Given that it's a well established stock photo site, it's certainly worth checking out to see for yourself.
#5 Bigstock: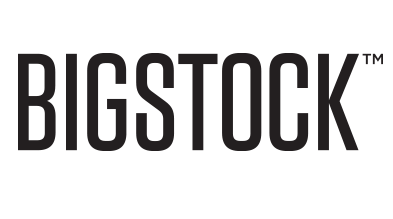 Bigstock was founded in 2004 and was purchased by Shutterstock in 2009. It's still operated as its own entity, separate from Shutterstock though. It houses 95 million photographs and prides itself on being an easy-to-use marketplace for quality stock images.
Although this site may not be your top-seller, I still recommend it as a great place to start. As a new contributor, Bigstock tends to be a little easier to get into than some of the other agencies. This makes it a great place to begin getting used to the "system" of stock without getting too discouraged.
All you need to do is create a free account, complete their new contributor tutorial, and submit some images for consideration. If your photos pass inspection, they'll automatically be added to Bigstock's collection – and ready to collect income!
Each time one of your photos sells on Bigstock, you'll make between 50 cents and $3. You can collect an additional $25 for some downloads if you agree to put your images into a "special license" category, which gives buyers certain extra photo usage and resale rights for things like t-shirt printing, prints, etc. You can request payment once you make a minimum of $30.
Your contributor portal will show you the number of sales and downloads per image. You can also see the amount of views an image has gotten as well as the number of days a particular image has been online, making it easier to analyze what is (and isn't) of interest to buyers. This is super helpful for strategizing the best content to provide.
#4 Alamy:
Alamy was founded in 1999 and currently houses a collection of 200 million images. They pride themselves in offering "hassle free" image purchases. As a buyer there is no need to sign up for a subscription or special credits to purchase through their site and prices begin at $19.99.
For contributors, Alamy can be harder to get into, but once you're in, they take almost any images that are technically sound and fit their guidelines for size and quality. In fact, their website literally says, "You can send us anything." Their aim is to build an extensive collection of images with a very broad range of subjects, so they are happy to accept any and all content.
All of your submissions will go through "Quality Control," which means they will check them at random. If one of your images waiting for approval is rejected, the rest of the batch will automatically be rejected as well. This can be frustrating for new photographers, so be sure to closely check all of your images for quality before submitting.
Sales at Alamy tend to be a little more hit-or-miss, but for those who put in the time and build up a fairly large portfolio, it often becomes a top-earner. Travel and editorial images seem to be an especially successful niche at Alamy.
You usually need a larger portfolio there before you start to see income… but as mentioned above, they accept everything, as long as the image passes their quality control. This makes it easier to grow your portfolio with whatever photos you want.
You're not likely to make as MANY sales as you would on some other agencies… but you'll make a lot more per sale. Sometimes over $100.
They have a contributor dashboard that lists specific customer requests, latest trends, and inspiration from their collections.
They've also come up with a new tool – aptly named "what should I shoot," which allows you to see exactly what's missing from their collection… what photo subjects they need more of… what's trending, and more! (You will have to be logged-in to access it.) https://www.alamy.com/contentresearchtool/whatshouldishoot.aspx
The payment per image is one of the best of all the stock agencies as the photographer gets 40% of the sale. You'll be paid monthly as long as your earnings are over $50.
All the details on becoming a contributor with Alamy are at this link.
#3 Pond5: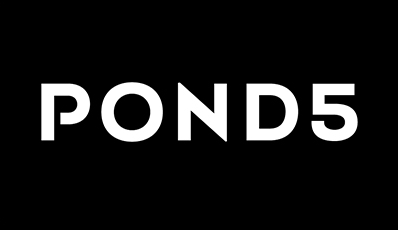 Plain and simple, Pond5 really excels in the world of stock video. If you like to shoot video clips they would be an excellent place to sell this footage. Pond5 also sells stock music and still images and offers one of the higher royalty rates in the industry.
They also have the distinction of hosting a massive collection of editorial stock video clips which is another avenue to consider.
In 2019 they launched a new and much improved contributor portal which is filled with upload tips, creative briefs, reference material, and updates about what customers are searching for.
As mentioned above, their royalty rates are some of the best in the industry. They offer 50% of still image sales. For video clips they offer 40% or 60% if you join their exclusive video program. This program includes the opportunity to sell clips through their Global Partnership Program which includes marketplaces such as Adobe Stock and Vimeo Stock.
Intriguingly, they allow contributors to set their own prices which is a very unique option. They provide pricing recommendations through their "Data and Trends" section. When you upload files you also have the option to let Pond5 set the price for you. If you choose this option they will choose a price that they believe will optimize sales. They offer payouts on the 15th of each month so long as you reach a $25 minimum.
While it's a relatively small player in the world of licensing still images, Pond5 is continuing to grow its market presence and it does work with major worldwide brands. Certainly the ability to set your own price and bring in a much higher than average royalty percentage is an appealing option.
Although sales for still images at Pond5 likely won't be as frequent as some of the other sites on this list, it is still worth a look. And again, if you want to expand into selling video clips, Pond5 is definitely one of the best places to contribute! Learn more here.
#2 Adobe Stock:

Adobe Stock splashed onto the scene back in 2015 when Adobe Inc. announced that it had acquired the popular stock photo agency Fotolia. Five years later Adobe Stock is going strong and continuing to grow rapidly. A big reason for this is because their images integrate seamlessly with the entire Adobe Creative Suite including Lightroom, Photoshop, and InDesign. This is a huge benefit to both photo buyers and contributors.
This integration is truly the key to Adobe Stock's success. Adobe's millions of Creative Suite users will find that Adobe Stock images are literally built right into their software. For example, it couldn't be easier to drop a photo into a design project using Adobe's tools. They offer a substantial discount to their customers to provide further incentive for them to look no further than Adobe Stock for their image and video needs.
This is excellent news for Adobe Stock contributors since people that use Adobe products also tend to be the same ones who purchase stock photos.
If you are an Adobe Lightroom user yourself, you'll love that you can submit images to Adobe Stock directly from Lightroom.
If you struggle to think up keywords, Adobe Stock makes this a piece of cake by providing suggested keywords which you can always add to or tweak during the image submission process.
While it doesn't have a ton of bells and whistles, Adobe's contributor portal is elegantly simple and straightforward to use. The sorting feature can be used to determine your top sellers based on both revenue and quantity of downloads. Another great feature is their Contributors of the Week insights section. Each week Adobe compiles their top selling photographers, which makes it easy to browse through the portfolios that are currently doing well. This is a great place to go for ideas and inspiration!
Adobe Stock accepts both still images and video clips, but they don't accept editorial content.
As far as royalties go, Adobe pays 33%, which is far higher than most microstock sites. The lowest amount you will make per download is 33 cents. However, our experience is that most downloads will actually bring in more than that due to Adobe's subscription based pricing structure. It would not be unusual to make anywhere from 66 cents to $3.30 per download. Extended licenses are also available, and those can bring in $26.40 per download. One of the best parts is that you only have to reach $25 before requesting a payout, which is one of the lowest minimums in the industry.
Adobe also has a bonus program open to all contributors. For example, if you reach 150 downloads or more in 2020 you will qualify for a free Adobe Creative Cloud plan. This is a really nice added bonus just for being an active Adobe Stock contributor. The more downloads you have in 2020 the better the plan you can get for free. Click here for all the details on both the royalty structure and the contributor bonus program.
For all of the reasons mentioned above, Adobe Stock scored as runner up in our ranking, making it a fabulous choice for stock photographers! The combination of a high royalty rate, a wide audience, and a user friendly platform make it a clear winner! We predict that Adobe Stock will continue to grow and expand its presence as a major stock photo player well into the future so this is a site you should definitely get involved with.
#1 Shutterstock: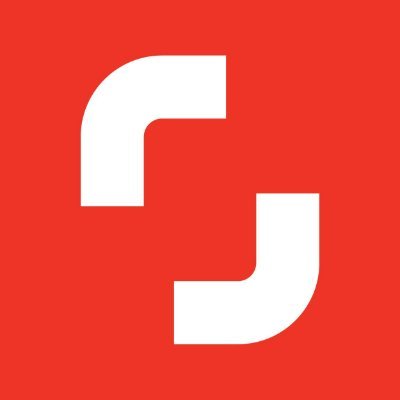 We consistently hear from Breakfast Stock Club members that Shutterstock is one of their top-selling sites. Without a doubt, Shutterstock is a leader in the industry.
They pioneered the stock photo subscription model which means buyers can purchase subscriptions that allow them to more freely download images. This equates to a higher volume of sales for photographers while giving photo buyers more flexibility. It's a win-win model that has proven to be very popular.
In addition to subscription options, they also offer "on demand" single image downloads. As such their image pricing varies considerably, as does their royalties to contributors. Their base rate is .25 cents per subscription download, but single image downloads or extended licenses bring in quite a bit more than that.
It's important to know that their royalties work on a sliding scale, so the more lifetime downloads you have, the more you'll earn per image. This is a great incentive to continually grow your Shutterstock portfolio. While you often won't make a lot per download, Shutterstock seems to more than make up for it with quantity of sales. More details on royalty rates can be found on their site here.
In the past, Shutterstock was a little tougher to get into, however, in recent years they've changed their process and made it quite a bit easier. That said, they still maintain high quality standards so they won't accept images that are out of focus, improperly exposed, etc.
Shutterstock provides fantastic learning resources, articles, and insights for contributors via their blog. One of the highlights is their monthly Shot List which is a continually updated guide to their most in-demand content.
Their contributor platform is intuitive and user-friendly, allowing you to see detailed sales data and easily upload images. They also provide a fun map that makes it simple to see exactly where in the world your photos are selling. Lastly, they have a great app that you can install on your phone to submit images or get notification when you make a sale. Getting those notifications is great motivation to keep uploading images.
It's also worth mentioning their very helpful keywording tool. As part of the uploading process you can simply pick out a few photos from a list that look similar to yours and a whole bunch of recommended keywords will pop up. This makes thorough keywording a breeze!
For all of the reasons mentioned above, Shutterstock emerged as our number one stock photo agency! If you want to give them a try you can get started here.
| Company | Sign Up | Interface | Payout | Market Share | Support | Profit Per Sale | Sale Quantity | Customer Service | Quality Standards | Content Flexibility | FINAL SCORES |
| --- | --- | --- | --- | --- | --- | --- | --- | --- | --- | --- | --- |
| Shutterstock | 9 | 10 | 8 | 10 | 10 | 7 | 10 | 9 | 9 | 10 | 92 |
| Adobe Stock | 10 | 10 | 10 | 9 | 7 | 9 | 9 | 10 | 9 | 7 | 90 |
| Bigstock | 9 | 9 | 9 | 7 | 7 | 7 | 5 | 8 | 8 | 10 | 79 |
| iStock | 7 | 2 | 3 | 10 | 8 | 4 | 7 | 4 | 9 | 10 | 64 |
| Stocksy | 3 | 8 | 7 | 6 | 8 | 10 | 4 | 8 | 10 | 6 | 70 |
| Alamy | 7 | 8 | 5 | 9 | 9 | 10 | 4 | 9 | 10 | 10 | 81 |
| 123rf | 7 | 7 | 6 | 5 | 5 | 5 | 5 | 6 | 6 | 10 | 62 |
| Dreamstime | 9 | 8 | 4 | 8 | 8 | 6 | 8 | 7 | 7 | 10 | 75 |
| Deposit Photos | 8 | 8 | 6 | 6 | 5 | 5 | 6 | 8 | 7 | 10 | 69 |
| Pond5 | 9 | 9 | 10 | 7 | 9 | 10 | 5 | 9 | 9 | 9 | 86 |
Criteria Explained
1. Sign Up – This category considers the overall process of signing up and becoming a contributor. Some agencies allow you to get started right away, while others have a much more complicated or time consuming process for becoming a contributor. The agencies that are the most welcoming to new contributors scored the highest in this category.
2. Interface – Examines the contributor portion of the website and how easy it is to navigate, upload images, check submission status, and monitor sales. Agencies with a good mobile app will also score higher in this category.
3. Payout – Most agencies have a minimum amount which needs to be reached before a payout can be requested. This category essentially rates how easy it is for contributors to get paid.
4. Market Share – Scores how big of a player the stock agency is in the overall market. This relates to how many potential buyers will see an image.
5. Support – Looks at whether an agency offers educational resources for their contributors to help them refine their portfolios and discover what types of images are most likely to sell.
6. Profit Per Sale – What portion of each sale does the contributor get?
7. Sale Quantity – Is the photographer likely to get a lot of downloads per site. For example, even if the portion of each individual sale is small, can the contributor make up for it in volume of sales.
8. Customer Service – Once an image is submitted, how long does it take to get approved and added to the site. This category also considers how easy it is to reach out to member services with questions and how responsive they are.
9. Quality Standards – Does the site have rigorous quality standards? Is the overall quality of their collection to a high standard? Although this may make it more difficult for images to get accepted, it will also likely attract more buyers.
10. Content Flexibility – Does the agency accept a variety of media such as editorial images and video clips? Also, does the agency require content to be exclusive to their site? If so, that will limit the sales potential for the contributor because they won't be able to upload that content to multiple stock sites.