If you've ever wondered what it would be like to become a professional portrait or wedding photographer but had no idea where to start, you are not alone! It can seem pretty overwhelming, especially if you've never done anything like it before. I've been a professional portrait and event photographer for the last 16 years, but before that I never imagined I could do it for a living.
I grew up in the heart of Silicon Valley—Sunnyvale, California. And like every good Silicon Valley kid in the early 80s, I got my B.S. in computer science and went to work for a major high-tech company. Commuting an hour each way to sit in a windowless cubicle and suffer through long corporate meetings drove me crazy!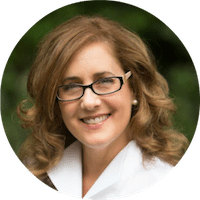 After four years, my manager announced that my division was relocating to Colorado, and I could either go with it or take a severance package. Finally, I had my opportunity to get out of the industry and find a more creative career…I had no idea what that would be, but I soon found out.
At the time, photography was a hobby, nothing more. But I'd always been fascinated by creative people like musicians, artists, and photographers. They sounded so cool, but I had no idea how they actually got started, let alone made a living. So what did I do? I signed up for a GEP Photography Workshop in Paris!
That trip to Paris changed the course of my life. I quickly discovered a love of storytelling through pictures. As I strolled through the parks, I found myself drawn to photographing people socializing with their friends, walking their dogs, and sipping espressos at the sidewalk cafés. I came home committed to learning everything I could about photographing people.
First, I practiced on every inanimate object in my house and submitted photos to stock agencies who gave tough but informative critiques. I learned all the technical aspects of using my camera by practicing for hours on end. Then, I scoured the internet for professional photographers whose work I loved. I found one photojournalist-turned-wedding-photographer whose lighting style was absolutely gorgeous, so I signed up for his workshop. I soaked up every bit of information I could to replicate his techniques. I also joined my local professional photographers' group which gave me even more opportunities to learn the business.
I eventually got up the courage to do my first family portrait session. They were friends, but I still got super nervous! After the session, I panicked because I knew nothing about editing photos. I ended up asking my dad, a Photoshop Elements user, for help. I still have those pictures, and they remind me just how far I've come!
I continued to practice, asking friends if they'd like family portraits at a great price. Each session got better than the last. I learned to edit in Lightroom, mostly just by playing with it. Photoshop was a little more daunting. I approached it on a need-to-know basis by searching topics like "stray hair removal" and "skin smoothing" instead of trying to learn the whole program at once.
Then one day the rabbi at my synagogue asked if I'd be interested in doing a bar mitzvah at no charge for a family who was struggling financially. My wheels started turning! I jumped at the chance to try out this new niche. Telling the story of a milestone event in a young person's life was right up my alley.
That's when my career as a professional photographer really took off. I found my passion. Word spread quickly that I was the go-to photographer for bar and bat mitzvahs. I gained a reputation for authentically capturing the emotions of each event. I got really good at knowing when to click the shutter, and the technical side of photography became second nature.
Sixteen years later, I'm still photographing bar & bat mitzvahs along with weddings, family portraits, high school seniors, and corporate events across the San Francisco Bay Area and beyond.