It all started at the Ultimate Travel Writer's Workshop in New Orleans in 2016. I took the add-on food workshop and wrote a short 115-word piece for an If-You-Go section. I was happy with  my writing, but the problem was my photos hadn't turned out. I couldn't even fix them in post-processing.
A digital magazine published the short article without photos as a front-of-the-book piece. But I wanted to expand it for another publication, and again I didn't have pictures. What to do? Many of the places where I could publish the piece required photos. I struggled with this for months; then, I realized several options would net me the images I needed to submit my article for publication.
The article was about a restaurant where I had eaten lunch. Above the bar was a neon sign that promised, "Eat oysters, get lucky." I wanted a picture of that sign. So, I used the "Contact Us" form on the restaurant's website explaining my dilemma and linked it to my original story. No response.
I've since discovered for several reasons, it's not uncommon to receive no response to the emails sent to Contact Us. That didn't stop me. Next, I called the restaurant and asked to speak to someone in marketing or public relations. Once they understood what I needed, they gave me an email address to a PR team member.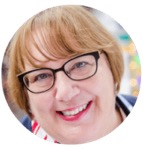 Then, I sent an email with the previous article's link, letting them know my problem, and requesting two to three specific photos. That person provided me almost immediately with a choice of four shots to use, and the PR person liked the first article, so he was happy to help!
So, with a little persistence and lateral thinking, I was able to take that 115-word piece and expand it into a fleshed out article complete with photos, which editors where happy to publish. It just goes to show, there are ways to land those bylines and paydays even if you think you've messed up.
In addition to requesting images directly from a venue, here are five more suggestions for what to do when you have no photos.
1. Use stock images.
There are over a dozen royalty-free stock sites where you can purchase stock photos. Some of these include Big Stock Photos, iStock, Getty Images, and Shutterstock. There are many others. Many have a small fee; others charge more. Additionally, several stock sites offer free images, for example, Unsplash, Pixabay, and Picjumbo. Be sure to read the terms of use before using them.
2. Look on the Convention and Visitors Bureau (CVB) website's media tab.
Sometimes the images are there ready to download, and sometimes you have to fill out a form to create an account and request the images. In any case, if you need better photos than you took, you'll find images available to writers on the CVB website's media tab. If you don't find what you're looking for, contact the CVB directly. They may be able to help. Be sure to provide photo credits in your articles.
3. Request the use of social media images.
If you find an image on social, contact the person through messaging and see if they will agree to let you use their photo. You MUST have written permission to use other people's photos and give credit when doing so.
4. Put out a call for help in a travel forum or Facebook group.
Many photographers are willing to share their photos for credit when someone needs an image. It can't hurt to ask, and someone may have just what you need. There are many Facebook groups related to various places, and travel forums where people post their own photos of their vacations. These sources shouldn't be overlooked.
5. Check with someone who lives locally.
A while back, I posted a notice in a Facebook group requesting photos of a venue, and several individuals offered to take a picture of what I needed. You never know who might live near the location and want an excuse to get out there and take some photos.
Don't be afraid to write that article when you don't have photos. See what images are available using one of these methods and get that article published.