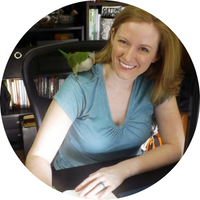 Everyone always asks, "Why? Why did you start down this path? Why did you decide to become an entrepreneur?"
The truth is, I don't think I actually made that decision until later—being an entrepreneur wasn't my primary goal. I honestly never put a lot of thought into starting a business.
Instead, I remember wanting just one thing: to live life on my own terms.
This included my day-to-day work life—where I worked, how much I worked, and whether or not someone else could make decisions about what I wore or when I could take a vacation…
Of course, it also meant earning the income I wanted… and the security that comes with a good income…
But, most importantly, it meant having time for the things that really matter to me… family, travel, and the fun things in life.
In other words, I knew I wanted the life that being my own boss would give me: working at home, setting my own hours, not having a commute or early alarm. So, I kept repeating this question in my mind… "How can I become my own boss?"
You could say I had big dreams… and no idea how to achieve them.
I tried a few things that I thought might give me the lifestyle I wanted, but none panned out…
First, I tried selling makeup… but the pantyhose they made us wear were definitely not comfortable… and neither was hosting parties or pressuring my friends to buy.
After that, I joined multilevel, marketing-style businesses—I even sold "healthy chocolate"—but then I realized something. I would never be in complete control of my business (or income, or lifestyle) if I was still working for someone else's company.
So, there I was… still desperately wanting to gain more control over my work and income. But how?
In researching, I learned that the best business ideas come from solving a problem for someone—people are interested in products and services that solve their problems. So, I started thinking of problems I had and searching for ways to solve them.
Day after day, I thought about my new goal (to be my own boss) and the problems I could solve. I thought about what it would be like to have my own business and make the big decisions. Every day, I made plans, chatted with friends and family, and searched the Internet. The more I dreamed, planned, and talked to people, the more excited I became.
All this "tuning in" to my goal of becoming my own boss allowed me to recognize and seize opportunities that came my way. One of these opportunities was a program I found through Great Escape Publishing.
I read all about it and realized the people who had already used the program were doing exactly what I wanted to do: running profitable businesses from the comfort of their homes and living they lifestyle they really wanted. I figured if they could do it, so could I.
However, after all the research, I knew there was still a lot I didn't know… and I wasn't sure where to begin. It would have been difficult to start on my own, without the proper guidance of people who had been in my shoes and made it work for them.
Luckily, the program gave me a complete, step-by-step plan for success, and all I had to do was follow along. Best of all, I could create a high-income, sustainable business at my own speed.
Now this income allows me to live life on my terms—to have the security of a good income, without wasting away in an office for 60-hour weeks trying to earn more. I get to choose where I work and how I spend my time… and there's always time for the really important things in life.
What about you? What is your "why?"