There's traveling… and then there's traveling well. Of course, that means something different for everyone. But these travel gifts, picked out by the staff here at Great Escape Publishing, will make travel a little sweeter for anyone.
Which means that it's time for…  our 2013 Holiday Gift Guide Ideas for Travelers.
From Marketing Assistant Annie Cottrell
Sassy Luggage Tag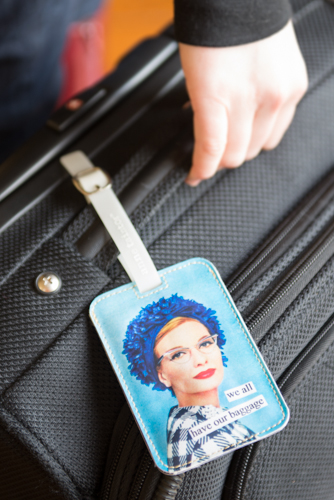 I'd love to make my luggage stand out with a sassy luggage tag, such as this clever one, from Anne Taintor. $10, AnneTaintor.com.
Coloud "The Pop" Tangle-Free Headphones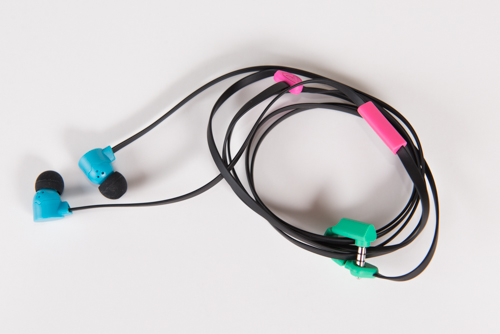 I can never seem to have too many pairs of headphones. For my job, I'm always listening to video on my computer, and it's nice to have a pair of great headphones with me wherever I go. I love this tangle-free system, the fun colors, and that the ear buds come in 3 sizes, S, M, L, which is hard to find. They're designed for comfort which will not only be great for wearing them during long hours working, but also great for running, and falling asleep on airplanes. $25, coloud.com.
From Office Assistant Cecilia Rivera
Case Logic Camera Sling Bag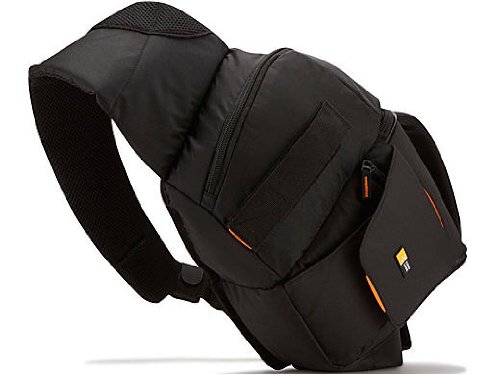 I currently have a lame camera bag. It takes me forever to take my camera out from the case. I would love to have quick and easy access to my camera with something like this Case Logic SLR Camera Sling. $45, Amazon.com.
Computer Lap Desk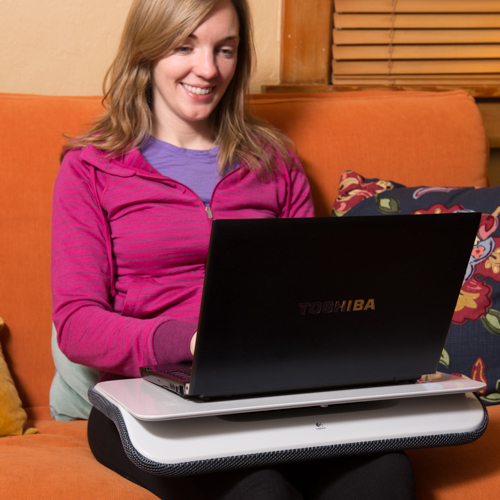 I don't have a work desk, so I usually work with my laptop on the couch.  I have a lap desk but it's quite big and I have to use a pillow under it so it doesn't hurt my lap. Instead, I would love one of these Logitech Comfort Lapdesks. $44, Amazon.com.
From Member Services Representative Kacyn Kapreilian
Greenzero Wall Travel Charger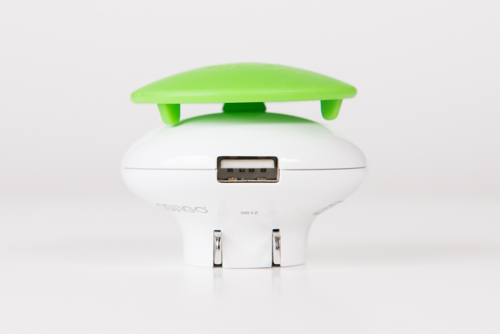 When I'm running to pick my son up from sports events, I can't have my phone battery dying all of the time. This new charger turns off when your phone is fully charged to prevent over-charging, which eventually leads to a fried battery. $25, Amazon.com.
Grid-it Organizer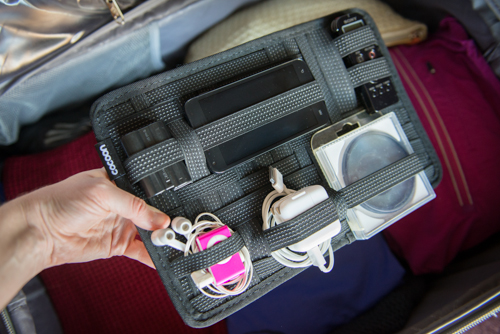 I love staying organized when I travel, and this organizer would be absolutely perfect. I can pack make-up items, electronics, office supplies, or whatever I want, and it will fit right in with my clothes in my suitcase. Plus, you can hang it up in your hotel room for easy, organized access to your stuff. $14, Amazon.com.
Flight 001 In-Flight Seat Pack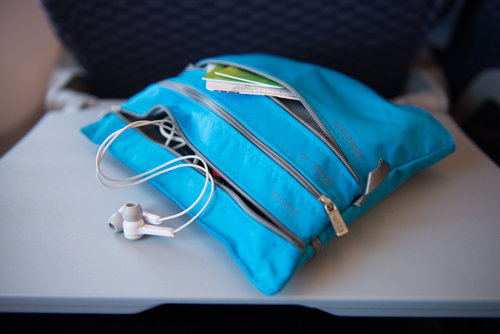 You know that feeling when you sit down in your plane seat and realize you don't know where you put your tickets and passport? That's why I just love this zipper pouch for plane trips. It's so simple, yet so helpful for keeping stuff separated in different pockets and easy to find. I can slip it into my carry-on, and then slide it out before I sit in my plane seat.
From Marketing Manager Audrey Hartland
Kindle Paperwhite e-Reader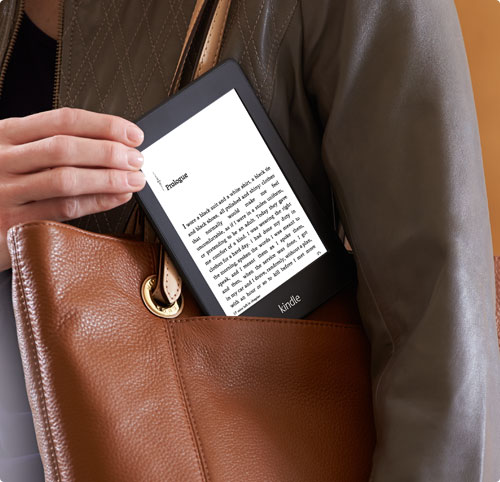 My iPhone isn't great for reading in the sun. This year, I'd love to get a new Kindle Paperwhite for when I go to Hawaii this winter. $119, Amazon.com.
Cabeau Memory Foam Neck Pillow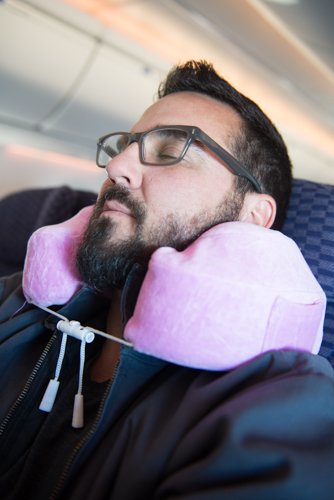 I'm not a morning person, but I catch a lot of early-morning flights. Made out of memory foam and covered in soft microfiber, this is the ultimate neck pillow. It even has a pocket for your phone or iPod so you can listen to music while you snooze. $40, Amazon.com.
From Product Manager Christina Merchant
Patagonia Atom Travel day bag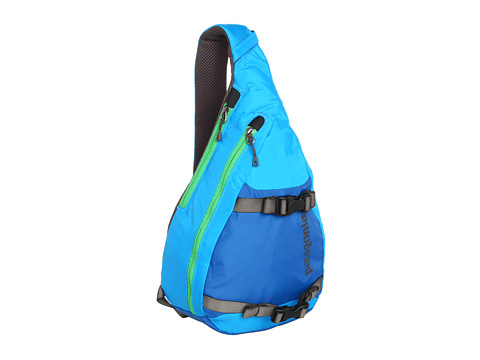 I'd love something like this for trips to Ecuador and other outdoor adventures. It's nice to have the comfort of a sling-style bag to feel safer when walking around with your purse. It's also nice because you could use it for hiking, biking, skiing and lots of other outdoor activities. Plus, the color is awesome! $45, Zappos.com.
ablidesigns Hand-Made City Print
I love finding unique handmade items on Etsy from new artists. This designer has a lot of cities in her portfolio, and I would love to hang a gallery wall with photos from lots of places I've visited… Paris, London, New York City… they even have smaller U.S. cities like my hometown of Richmond, VA! $30, etsy.com/shop/albiedesigns.
From Marketing Director Jackie Gray
Water Bobble Filtering Water Bottle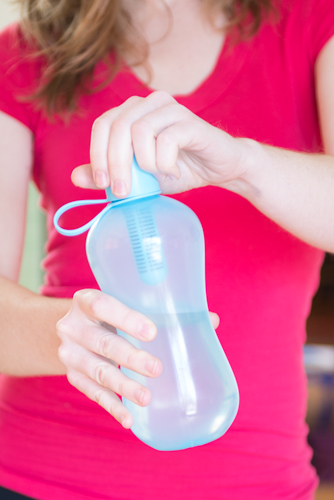 TSA won't let you take water through security. Usually, I get around that by packing an empty water bottle and filling it in a drinking fountain on the other side. But fountain water in airports is not always the most delicious beverage. This filtering water bottle takes care of that! Instantly filters water on the go. I'll save money and be kind to the earth at the same time! $10 – $13, Amazon.com.
From Breakfast Stock Club Creator Bonnie Caton 
The "Bliss Wrap" from Icebreaker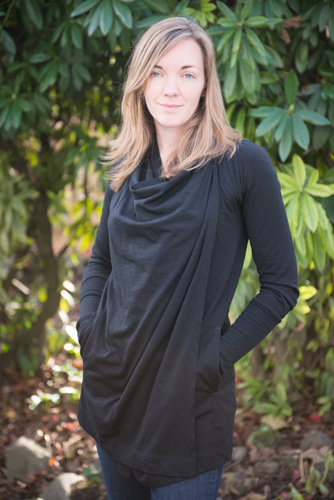 I already own this, but I kind of want another one. Icebreaker makes divine travel clothing. And this piece has become the "one true love" of my wardrobe. Made out of buttery soft merino wool, the Bliss Wrap hangs around my shoulders and wraps me like a blanket. It's just perfect for airplanes. And while it feels like the most comfortable old worn-in sweatshirt, it looks like something you'll wear out to dinner. Dress it up, dress it down, wrap it around your body… you'll find a bunch of different ways you can wear it. Oh! And it has pockets! Instant hit. $139, Icebreaker.com.
Polaroid Z340 Instant Camera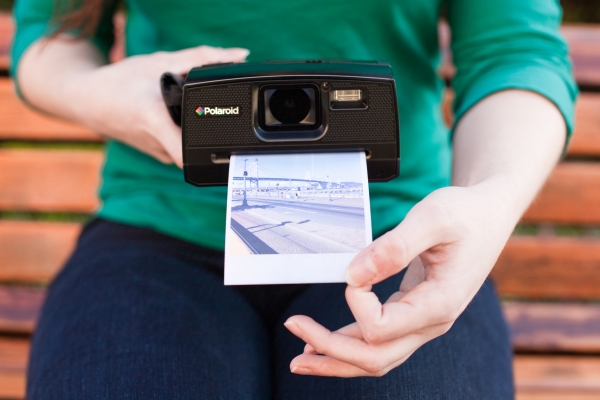 Often, when I take photos of people on my travels, I wish I had a way to hand them a print right then and there. Something to say thank you for their time and willingness. Especially in countries where everyday people don't have access to photos of themselves. This camera from Polaroid would let me do just that by printing photos on the spot. Plus, it stores the photos digitally, and lets you choose which ones you want to print! $249, Photojojo.com.  
Astro Super Lite LED Flashlight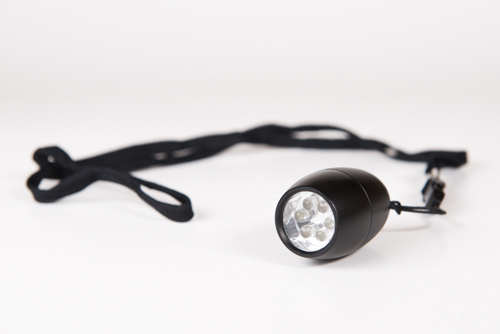 I always carry a flashlight when I travel… just in case. These little "Super Lites" come on a string, so they're hard to lose… and for such a small light, they pack a lot of brightness! $15 at Amazon.com. 
From Great Escape Publishing Director Lori Allen
Cable-Knit Audio Beanie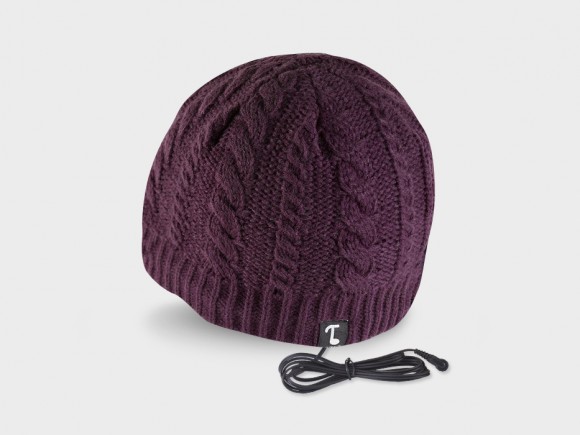 We didn't need hats and gloves in Thailand where it was a warm 80+ degrees all week.  But here, my goodness I need a hat.   I love these beanies even without the added tech… but what makes them truly amazing is the headphones built right into the hat. I'm debating between the plum and the blue. And I think I'll get a men's version for my husband Terry, too. $30, Amazon.com.
Lay-n-Go Cosmo Make-Up Case
I like this idea. I don't like leaving my things on the counter when housekeeping comes in to clean but I hate putting it away every day.  This looks like it'd be easy enough to whip out and then close up when I'm not using it.. Genius. $35, Amazon.com. 
ShaveTech USB-Charging Razor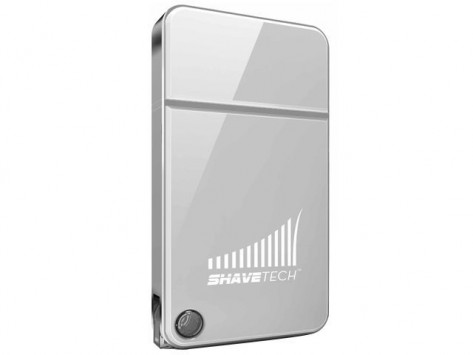 My husband Terry will love this. It's tiny, you can charge it with your computer or any USB charger, and look sharp and professional anywhere you go. $30, TheGrommet.com.
And sometimes the best gifts are simply photos from holiday gatherings that you can send to friends and family as keepsakes—or put on your holiday cards.  I'll send you some tips tomorrow for grouping your loved ones together to create the best shots.
Happy Black Friday!