38% of Americans have already started their Christmas shopping, according to an annual survey by the American Research Group.
If you're like my mom, you finished yours months ago.
But if you're like me, you've still got some buying to do.
So, for the next three days, I'll send you some gift ideas for the writers, photographers, and travelers on your list, with some top picks from our pro instructors and staff, as well.
We'll start today with: 2013 Holiday Gift Guide for Travel Writers…
Moleskine Memo Pockets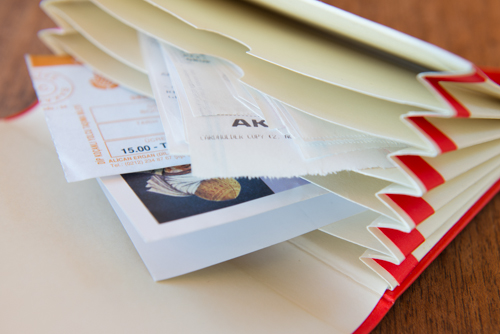 Travel writers need details. Lots of details. For example, while writing an article about restaurants, better try both the crème brulée and the chocolate mousse. You know… for details. And when you need a place to neatly store all of the business cards, receipts, notes, pamphlets, and other details you collect for later, this Moleskine Memo Pockets Notebook does the trick… while also looking discreet and stylish…  just like you. $13, moleskine.com.
Magazine Subscriptions
Your favorite travel writer (maybe you) probably has a favorite kind of travel. Some people love five-star hotels, and others truly prefer hostels and couch surfing. Find a few travel magazines that fit their "style" and give a subscription as a gift. Then, they can take inspiration from the articles in those magazines when setting out to pen their own article.
Here are a few magazines to get you started:
Islands
Travel and Leisure
Conde Nast Traveler
Yachting
Saveur
Budget Travel
National Geographic Traveler
Outside
Get Lost
Wanderlust
Books, Books, Books!
From travel anthologies to narratives to straight-up useful guidebooks, you can't go wrong getting books for a writer.  Here are a few good ones:
Gourmet Coffee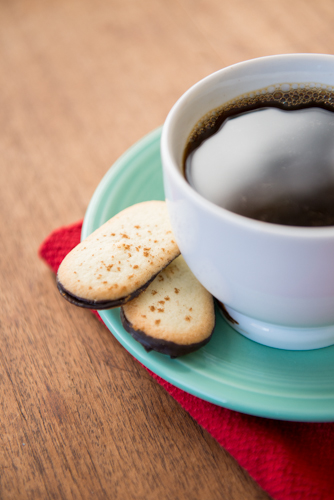 Coffee is a writer's best friend. Get your favorite writer a package of gourmet coffee (or tea), a new coffee machine, or some Starbucks Via packets for decent instant coffee to take on the road, the airplane, or anywhere in the world.
And from our travel writing experts:
From Denver Post Travel Editor Kyle Wagner
Underwear with Pockets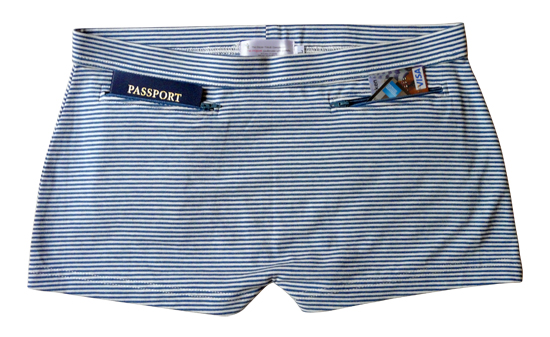 It might seem weird to carry your passport in your underwear (zippered pockets in convenient places), but no one is going there to get to your valuables. The tank tops and boxers are as comfortable as anything else you would normally wear — and the $20-$30 price is right. CleverTravelCompanion.com
The Scrubba Laundry Hand-Washing Bag
A buddy brought the Scrubba Washbag on a river trip last year, and every person on it immediately bought one when we got home. I then took it to Mexico to cut down on the amount of clothes I needed to bring along. It's a waterproof bag with bumps inside that make it a portable hand-washing machine, and when you don't need it for that, you can store your dirty clothes in it or squish it down to smaller than your palm. $60, TheScrubba.com
Travel Writing Anthologies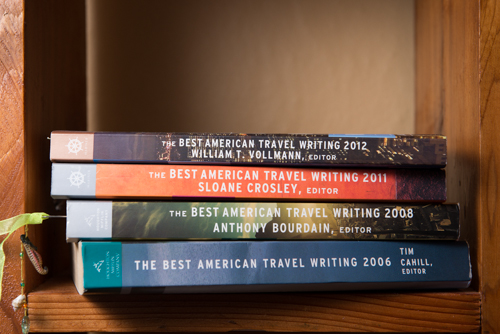 This year's anthology of "The Best American Travel Writing," guest edited by Elizabeth Gilbert, is particularly satisfying. In past years, the series has come under fire for sometimes not having more than one woman in the bunch, but Gilbert clearly was instrumental in rectifying this (Colleen Kinder's "Blot Out," about being a Western woman in Cairo trying to look Muslim, is riveting). $12, Amazon.com
From travel writer, Steenie Harvey:
New luggage, please!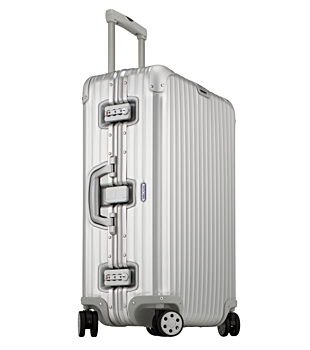 During the last trip, a wheel fell off my cheap bought-in-Hong Kong suitcase. I like German design and the silver metallic 'industrial' look, so a classic multi-wheel aluminum case from German designers Rimowa would be just the ticket. I only wish I had a spare $829. koffer24.com
Walking Home: A Poet's Journey
As mentioned above, books are always a good bet for writers. There's no room for everything on my book list, but as it covers my old stomping ground, the north of England, I want to read:  "Walking Home: A Poet's Journey," by the UK poet, Simon Armitage.
If none of these gifts ring your holiday bells, stay tuned for tomorrow's issue, full of gifts and gadgets for the photographer in your life. Coming tomorrow to an inbox near you.
— Bonnie
Bonnie Caton
Great Escape Publishing