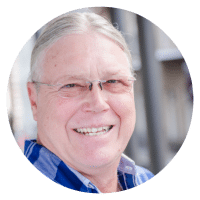 When people ask me what I did to launch my writing career into a successful and rewarding experience… one thing always pops into my mind: the power of relationships!
In 2014, I made the decision to become a travel writer and I bought GEP's online course. It had all the details and steps to take, but it wasn't until I attended a travel writer's workshop that I began to believe. And when you begin to believe in yourself, you attract people and things that greatly benefit your efforts.
There was something very powerful about rubbing elbows with beginners like myself, along with people who were a little farther down the path, experts in the field, and actual editors who could share what they look for in a freelance writer's pitch.
Even after my first few successes, I continue to take advantage of all the networking opportunities for travel writers that I can… whether it's attending a workshop, a regional writer's conference, a mastermind retreat/gathering, or staying in touch with colleagues and friends I've made along the way through groups like the Travel Writer's Cafe. 

Community is truly something that offers an edge over sitting at the desk or kitchen table, going it alone.
So here's where to start if you're new to this…
Subscribe to the publications you want to write for and the ones that have communities you want to belong to—The Right Way to Travel, The Barefoot Writer, International Living, The Professional Writers Association, and others. 

Reading the issues is good… but participating with comments and questions to the group is better. It's a way to air out your fears, get confirmation of what you might be thinking right or wrong, and bounce ideas you have off seasoned veterans and newbies alike.
It's also a way to get your name out there and get to know these publications, so you can pitch them stories they like.

Networking like this—and I'm sure this is true in any career path—always comes to mind for me when I'm asked about one major thing that impacted my travel-writing success.
It's been "invaluable" and should be a part of your daily or weekly regimen of self-improvement with your travel-writing efforts. 

After having well over a hundred published articles with part-time effort in the last several years, I attribute a large portion of my byline success to this one thing. I would encourage anyone looking for an edge to do the same.