To be a successful freelance writer, you need to understand and follow certain best practices. Building good relationships, paying attention to writers' guidelines, and submitting articles at or before deadlines are all examples of this.
Possibly the most important, however, is the practice that gets your foot in the door with publications in the first place: writing good query letters.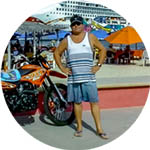 Professional writers always put an engaging and well-crafted query letter as the No. 1 prerequisite for their business to operate successfully. After all, this is the letter that will "sell" the editor on your brilliant idea and why it is perfect for their publication. Without a successful query letter, you can't progress to any of the other best practices that will make editors love you.
There is no one best approach to writing a query letter. Depending on your relationship with the publication or editor, it can consist of just a few sentences, a brief paragraph, or a 250-word-plus proposal.
Keeping that in mind, here are my top tips for crafting query letters that will land you commission after commission.
1. Start with a great idea.
You have to grab a busy editor's attention quickly and the best way is with the hook of a strong, clear idea. You want your proposal to be so compelling that the editor won't stop reading. Put him in the picture quickly and be to the point. The wow factor is your greatest friend at this point.
Explain your idea—and bebrief about it. Why is your piece unique? What's the sizzle? Why is it important? Why now? Why would your readers get engaged? Make sure you have done your research and know these answers.
2. Introduce yourself.
Include a short bioon yourself and your accomplishments—highlight your expertise. But most importantly, keep this simple and short. You will get the job on your idea, not on who you are. I will note that a proven track record of published articles is a plus for sure.
3. Wrap it up.
Your query letter should finish with a shortparagraph, thanking the editor for his time and including your name and contact details. If you don't include this important information, it doesn't bode well in the editor's mind for the information contained in your finished article.
4. Remember: Query letters are essential marketing tools.
For a successful freelance writer, the marketing of your business is as important as the writing of the articles itself. Creating a marketing mindset is very important if you want to have a constant flow of work.
This means that you must regularly and consistently send out query letters. There is a huge gap between the queries sent and the number of assignments received, so persistence is the name of the game.
Some freelancers will send out a query a day for 60 days to ensure a regular flow of work. Don't get disheartened if you get rejected or ignored. Some editors answer quickly, some have questions, and some go silent. Welcome to freelance writing.
5. Always look for new clients.
One big advantage of being a freelance writer is that you can always replace your client base as time goes along. When you connect with a 75 cents-a-word client, you may want to discard the 20 cents-a-word client that is also harder to work with.
In the opposite case, the 60 cents-a-word publication could be replaced by a 40 cent-a-word client because the editor is nicer to work with and gives you more work.
Creating a list of publications that fit within your niche is a good recommendation.
Do you like writing about travel? Google travel publications and join travel groups and travel newsletters. Use these to build lists of potential clients and send query letters regularly, even to those who may have rejected or ignored previous ideas.