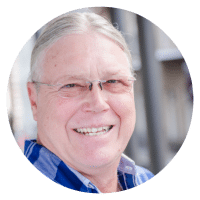 Getting that first byline is something that has a wonderful impact. It's something you never forget. 

My first byline came in a prominent and respected regional magazine which made it all that much sweeter. I have to say, the reason I was able to land this awesome first assignment is a direct result of attending The Ultimate Travel Writer's Workshop in San Diego. 

Here's how it went down…
I'd been studying travel writing for a while using Great Escape's online Ultimate Travel Writing course. I was learning the fundamentals and trying to implement the knowledge and strategies, but things weren't progressing as quickly as I envisioned. So, I decided to attend a live workshop and see if I could "break the ice," so to speak.
There happened to be an editor there on the panel who publishes a magazine in my neck of the woods… so naturally, I gravitated toward him. It was Allen Cox of Northwest Travel and Life Magazine. I even had the opportunity to visit and introduce myself at the social hour after the day's itinerary.
Allen, as many of the editors who speak at this workshop, was open to new travel writers. Not all editors are—especially those at the helm of such a fine, print magazine as this one. 

When I returned home, I dreamed up a story idea about touring the battlefield at Little Big Horn and Custer's Last Stand, and pitched Allen my idea. Just like that, he replied and gave me my first assignment.
On top of that, he also requested another piece on the Best Eats in Billings, Montana, which is near the battlefield. Getting a two-for-one on my pitch was awesome! 

As a result, I ate like a king for three days courtesy of the Southeast Montana visitor's bureau and various restaurants (hoping I would write about them). I also received luxury accommodations in a beautiful hotel in downtown Billings. 

And this was on my first try!
I'll never forget when the copy of the magazine (and the check) showed up in my mailbox. I still get excited when I think about it!
Getting that first byline does several things. It not only speaks to you in terms of "I can do this," it also inspires you to keep pushing forward toward greater heights.
I've since gone on to be published more than 130 times in a number of great publications. And, I've become a regular contributor for a few of them.
And, I've received some great perks along the way. Like a 2-night/3-day all-inclusive stay at the luxurious El Cid Resort in Mazatlan, Mexico. Including the Marlin fishing and golf packages, this was valued at nearly $5,000. Or the 3-night/4-day cruise through the San Juan Islands aboard the historic tall ship, Schooner Zodiac, valued at $1,300. And a paycheck to boot? Simply awesome!
My advice to beginners is this: Start from the start, pitch a lot, and network at every opportunity. Small steps added up over time can lead to big results, so just be sure to keep at it. That is truly a formula for success in the world of freelance travel writing.
The best place to start your journey with us is with our free newsletter The Right Way to Travel. Sign up here today and we'll send you a complimentary copy of our new report, Travel the World, Sell the Story: A Quick-Start Guide.