When you're a travel writer, the "cake" is a mixture of a good story idea and a publication willing to publish it.  The icing is all the free stuff that comes with exploring this idea and getting your words on paper.
When I first started travel writing, story ideas were a challenge. But then I went to an Ultimate Travel Writer's Workshop, and I gained some insight into what I should be concentrating on – namely topics that interest me and things I already had some expertise in.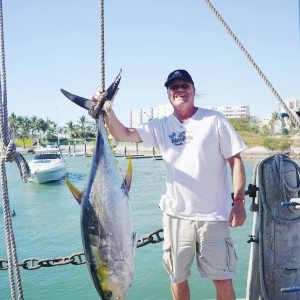 Once I understood that travel writing isn't just about travel – beaches, sunsets, and exotic destinations (although those certainly come into play) – story ideas came to me easily. 
Researching travel story ideas on the Internet is a great place to start, of course. I'll find the visitors bureaus and websites for destination management organizations (DMOs), scouring them for interesting attractions and features of an area… and then I do my research. I look for an angle by asking myself: What's different or unusual about this that maybe everyone hasn't already heard about? 
My next step is to isolate three or four good story ideas with a connection to what I love to write. Things surrounding my passions and interests, stuff I'm already knowledgeable about, and subject matter or themes that get me excited! 
Then I pitch these ideas before my visit, well in advance, with enough time to allow editors to respond. After all, having an assignment or two in hand is the golden ticket, right? 
These stories are just the cake – and the icing is piped on when I arrive at my destination, when I'm able to take advantage of complementary activities and amenities. 
Here are some steps I take when planning and executing a travel-writing trip that can work for you, too:
Line up assignments and arrange an itinerary around them based on what you love to do – whether it's taking tango lessons, surfing, shopping for antiques or eating your way around town.  This is your cake.
Plan an extra day to explore things about the area that can provide more topics to write about when you get home. I might use these for another adventure to the same destination next time, or I might gather enough information to write and sell the article immediately.
Talk to the locals. People who are immersed in the culture of the area can help you flesh out an angle on a topic that interests you. 
Take lots of photos – way more than you think you'll need — and keep good notes that can help you with current assignments or future stories.
The icing – that's the free stuff you get on the ground and all the extra story ideas you stumble upon when you're there – tastes so much better when the cake has been prepared to go with it.
Travel Writing Resources
How To Become A Travel Writer – The Easy Way
Easy Steps To Landing Your First Byline As A Travel Writer
Marketing For Travel Writers: 5 Ways To Get Started
22 Travel Story Ideas To Get You Published
10 Reasons To Become A Travel Writer