Home | Writer's Guidelines | About Us | Article Archive | Subscribe
Summer is here, and the whole world is ready to travel. We are bringing you six destinations this month featuring Lisbon, Mane, Vancouver, Italy, Hawaii, and Mexico. All will inspire you to plan your next travel adventure.
This month's contributors~
Noreen Kompanik is our Editor's Choice this month. Noreen is an Associate Editor of Food Wine Travel Magazine she has some good advice for crafting a query.
John Bechtel shares his writer's journey in A Travel Writer's Life. John has been a writer since childhood.
Phyl Doppelt takes us on a tuc-tuc tour of Lisbon. Phyl has lived on 3-continents, where she has indulged her passion for adaptive re-use of space.
Karyn Devlin is an Army Veteran, photojournalist, and author/illustrator. Karen's story and photos take us to Mane and Massachusetts seashores.
Spend the day with Michelle Fedosoff in an urban Vancouver rainforest. She has traveled to 13-countries and is always on the lookout for something interesting to do.
If you like pizza, Shraddha Majcher's story about Naples pizza will make your mouth water. Shraddha is a new travel writer.
Alicia Shaffer shares her secret hideaway on Oahu. This is a repost for Alicia's story and photos. We first published her story in 2018.
Travel to Mexico for the Monarch migration with Ellen Federico. This is a repost for Ellen's story and photos. We first published her work in 2018.
Our frontpage photo is from Michelle Fedosoff and her trip to Vancouver's Stanley Park.
Learn more about each author at the end of their stories.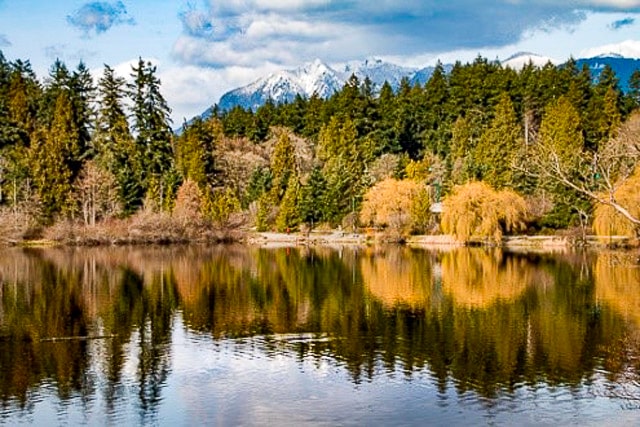 Read these stories—and see the great photos that go with them—at our brand new Travel Post Monthly website here.
**********
Call for Submissions
Travel Post Monthly is looking for stories and photos about tours.
Sightseers on tour have been the brunt of many a joke and funny movie.
Scenes with hordes of travelers standing in line to see the Mona Lisa, eat lunch, or take a bio-break might seem laughable to tourists today. Tours come in all shapes and sizes. Walking, driving, cycling, buses, ships, kayaks, Segways, horses, and all other means of transportation is offered for excursions. Guided, self-guided, short, or long, tours can give an overview or in-depth experience on any topic.
Type of story – Reviews – How-2s – First-person – Listicles.
Topic – Any kind of tour
Include ESP (eat, sleep, play). What did you learn from the locals? What shouldn't be missed? How do we get there? Write a story that entices the reader to book a flight and pack a bag.
The deadline is August 15, 2020. We are looking for 500—800 words. Photos are a big +, include your best shots.
Read TPM's brand new Writer's Guides for specifics on how to submit your story and photos. ITWPA membership isn't required, but members are given priority. ~TPM
Till next month,
Mary Charlebois, Editor
Travel Post Monthly
This Month …
---