Heart palpitations… a desperate need to be in close proximity at all times… constant physical contact… obsessive thoughts… forfeiting sleep… I think I'm in love with Lightroom. People often write in to ask if we have a special deal going with Adobe to promote their Lightroom photo editing software. And the answer is no… but, heck, maybe we should. Because unless something comes out that's better-suited to editing your photos for stock, we're not about to stop recommending it. Lightroom just makes photo editing easy. It's built for photographers. And with every new version — we're now on to Lightroom 5 — it keeps getting better. Here are some added features to the most recent version of Lightroom, just out this month, that I think you'll like: Radial Filter The Radial Filter is a brand-new tool in Lightroom 5, designed to help you bring attention to a specific area in your photo. It's similar to using the vignette tool, only now you can place it wherever you want in the photo. See how, in this first example, I'm drawing attention to my model by darkening down the rest of the photo around her: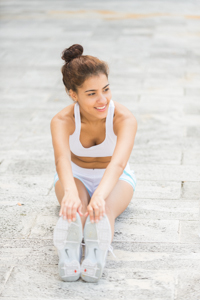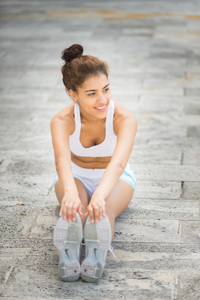 And in this example, I've darkened everything but the tiny cup of Cuban Coffee in my model's hand: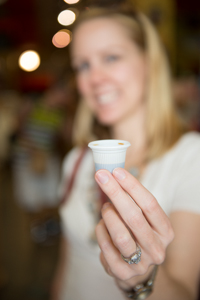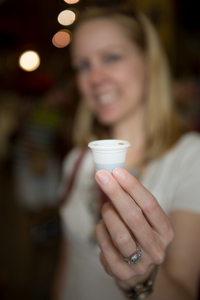 Spot Removal Brush Lightroom 3 and 4 already had the spot removal tool, which allows you to remove small dust spots, sensor spots, and other tiny nuisances. But now you can brush it over an area to get rid of something larger or irregularly-shaped. For example, I wanted to get rid of the lamp to the right of my model's hand, so I brushed it over…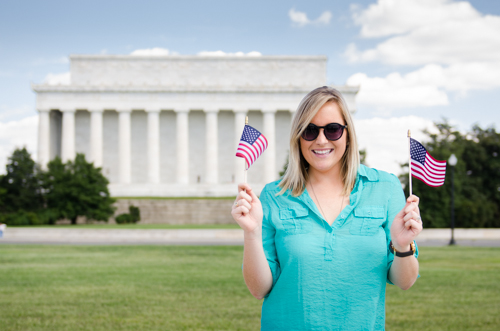 … and voila! No more lamp: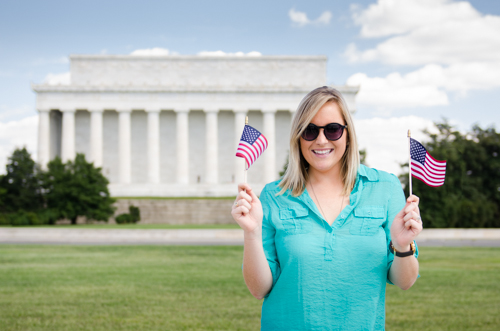 Spot Removal – Visualize Spots Sometimes it's hard to see dust or sensor spots in your photo, but stock inspectors WILL see them and reject the photo. So you need to get rid of them. Another cool new feature to the Spot Removal tool is called "Visualize Spots." When you turn it on, it reveals variations in contrast. Take a look at the sky area in the second image, below, to see where the hidden spots are in this photo.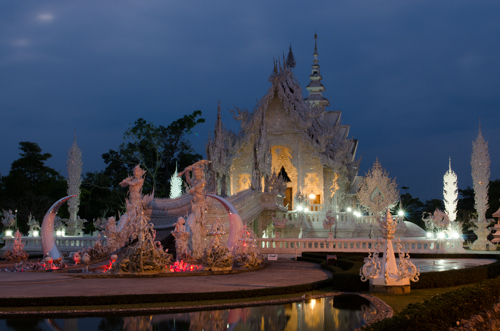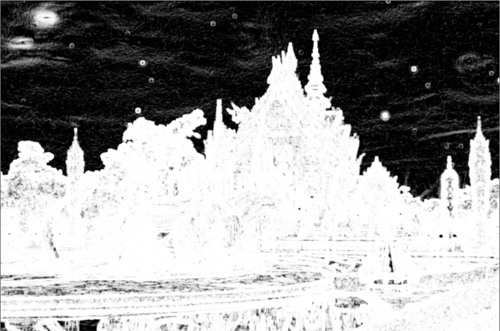 Once you see them, sensor spots are easy to remove with the Spot Removal tool. Upright Tool Whenever you point your camera up or down, you're going to get distortion from the lens. In the case of this photo, below, the building looks like it's falling over backwards.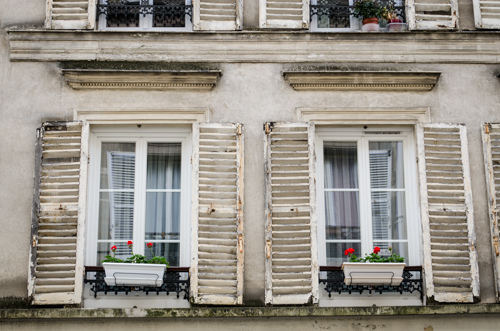 Now, in Lightroom 5, fixing perspective distortion is as easy as one click with the new "Upright" tool: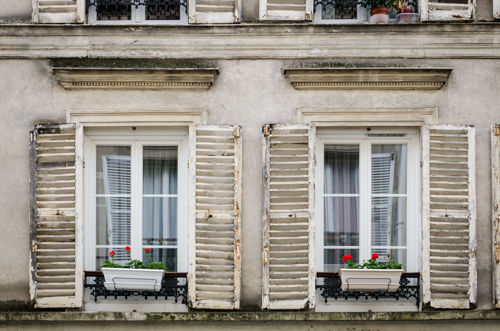 One click and you're done. If you want to try out Lightroom 5, you can get a free, 30-day trial version at Adobe.com. Stock photo sales tend to pick up in the fall, which means that now is the ideal great time to pick out some photos, edit them, and submit them to a couple of agencies. By the time fall rolls around, you'll be up-and-running, ready to make an income with your photography. Share on Facebook
Travel Photography Resources
5 Dos and 2 Don'ts for Travel Photography
Take Great Photos And Get Paid More For Your Travel Articles
Turning a Photography Hobby into a Monthly Income
The Pros Of Selling Your Images As Stock Photography
16 Mobile Photography Tips And Tricks Every Photographer Should Know