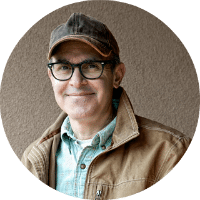 "How we spend our days… is how we spend our lives." — Annie Dillard
Before I was a full-time travel photographer, I used to be a lawyer—a government lawyer to be precise.
Back then, my former attorney colleagues and I used to joke that there were three kinds of closing arguments you could make to a jury: the one you carefully prepared, the one you actually delivered, and the one you wish you had given. In the courtroom as in life, few things ever happen as planned. 
Nevertheless, my "life" plan (the one I carefully prepared) was to practice law until I retired at 65; then I would pursue one of my hobbies—photography—and maybe make a little money on the side. Simple plan, easy to remember, and no pressure to make money since I would have my pension.
What actually happened was quite different. At the ripe old age of 45, my wife and I moved to Santa Fe, New Mexico, so she—a crazy-smart chemical engineer—could take a job at the Los Alamos National Laboratory's fuel cell program. 
Unfortunately, the State of New Mexico does not have what lawyers call "reciprocity" (which means lawyers from one state can be admitted to practice in another state by filing paperwork, as long as they have at least 5 years of experience). Translation: I would have to take the New Mexico bar exam and pass it, so I could work in that state. Crazy, right? It gets worse.
I went to law school in Minnesota and took the bar there (plus a separate Ethics Bar), and a year later moved to Colorado, and took the bar there. Having taken two bar exams and practiced for almost 20 years, I was in no mood to prepare for and take yet another bar. 
So, I decided to plunge head-first into photography, 20 years ahead of schedule. All of a sudden, since this was not part of the plan, things got complicated, as I had to make money. Solution? Another plan, also carefully prepared.
What was my new plan? To become a landscape photographer, capturing the natural beauty and grandeur of New Mexico as well as the nearby Western states of Arizona, Colorado, and Utah.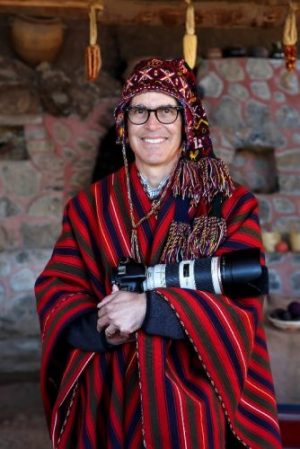 However, I soon realized that photographing landscapes was not enough; I also enjoyed visiting different places and capturing their unique architecture, events, people, and food. I was becoming a travel photographer. Not only that, but I learned that I enjoy teaching about all of it. I started that part of my business by teaching about point-and-shoot photography to groups of seniors at a local center. From there I moved to teaching photography at extension programs in local colleges and universities. I now lead workshops to places like Morocco, Holland, Perú, Puerto Rico (my home), Vietnam, Spain, and India.
My professional life now revolves around making a profit by selling images, writing articles, and teaching photography. 
Although being a full-time travel photographer has its challenges (long flights next to snoring seatmates, getting up at uncivilized hours to catch the light that never came, rejections), it has always been a rewarding, never-ending learning experience and a steady source of income. 
For example, a few years ago, I spent six weeks in Puerto Rico photographing an assignment for a Frommer's travel guide about the island. During those weeks, I stayed in luxury hotels, was invited to attend fancy lunches and dinners, and photographed classical music concerts, jazz festivals, salsa performances, and other events. In addition, I made a nice profit, and, to this day, I still make money licensing the same images to local travel publications. 
I could share many more stories, but suffice it to say it has been quite a journey (and I'm not even 65 yet!).
Travel Photography Resources
5 Dos and 2 Don'ts for Travel Photography
Take Great Photos And Get Paid More For Your Travel Articles
Turning a Photography Hobby into a Monthly Income
The Pros Of Selling Your Images As Stock Photography
16 Mobile Photography Tips And Tricks Every Photographer Should Know